Regional Secretariat Northwest Europe and North America in Regensburg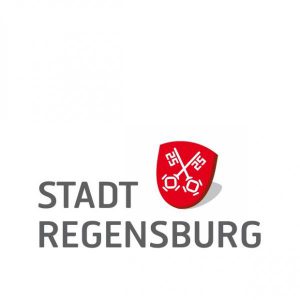 About Regensburg
The City´s unique character as "the only authentically preserved large medieval city in Germany" and its outstanding historic significance allow "The Old Town Regensburg with Stadtamhof" to hold the status of a UNESCO World Heritage Site since July 13th 2006.Even before it was nominated as a World Heritage Site, Regensburg was a popular tourist destination for visitors who came to see the many medieval towers and narrow, crooked streets in its highly preserved old town, where traffic is restricted to a minimum. But the city was far beyond being an inside tip. Constant and steady growth of tourist numbers prove this fact. And if you come once, you'll come again, because now you know that this amazing city at the Danube's northernmost bend is more than just a collection of historic treasures – it is also a lively location for shopping, eating out, leisure activities, culture and sport.
In May 2011 the World Heritage Visitor Centre Regensburg inside the historic Salt Barn was opened. It  provides information, education and interactive experience for visitors as well as locals. Modern technologies in addition to traditional presentation methods and unique exhibits implement the essence of Heritage Regensburg here.
Who we are
The Regional Secretariat Northwest Europe and North America is hosted by the World Heritage Management unit of the City of Regensburg. This administration unit is affiliated to the Cultural Division, Department of Archives and Preservation of Historical Monuments. The World Heritage Coordination covers different fields of work:
Main Contact for all issues that deal with the subject "World Heritage"
Communication and mediation concerning monitoring
Promotion of scientific exchange and international networking
Public relations, event management and publication activities to promote the idea and the value of "World Heritage"
Our main goals
Communication
A core point of our work is to keep good and constant contact with our member cities. The Regional Secretariat sees itself as communication office for the OWHC in our region: passing on all important topics from the General Secretariat to the members, and vice versa is the main issue.
Strategy
A future development of the OWHC as well as the region Northwest Europe and North America can only be achieved by long-term planning and setting up a strategy. In accordance with all member cities, the road map for our World Heritage Management is established.
Solidarity & Expertise
To strengthen the region's importance also within the OWHC network, we see our main objective in identifying common challenges and encouraging our members to share expertise and experience. Thematic input and discussion about upcoming topics are the main content of our Regional Conferences.
Representation & Cooperation
We promote and represent the work of OWHC on an international as well as national scale during conferences and meetings. In cooperation with other organizations like the European Union and the UNESCO Centre in Paris, we try to develop projects and are working on the field of international support.
For further information, please visit www.regensburg.de/welterbe/en
Dr. Matthias Ripp
OWHC Regional Coordinator
City of Regensburg - Culture Divison / Department for Cultural Heritage
Rathausplatz 4
93047 Regensburg

Activity Report 2017-2018