Gyeongju
Republic of Korea
Mayor of Sintra, Portugal (March 2014)
Mr. Basílio Horta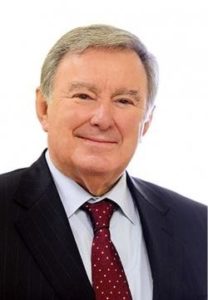 1. When you were elected OWCH President, you had just assumed the Presidency of the Sintra Town Council. What was it like for you, to become President of an International Organization almost simultaneously?
It was a privilege for both myself and the Sintra Municipality to have been elected to Chair of the Board of Directors of the Organization of World Heritage Cities. This election reveals not only the generosity of the voting cities, but also Sintra's prestige in the international Community.
2. How important is this election for Portugal, considering its number of World Heritage Cities?
The Organization of World Heritage Cities can be an important instrument for the promotion of the Country, and especially for the Portuguese cities on the World Heritage List. It allows Portugal to showcase its leadership in terms of policies on land management, taxation, among others, that are specifically dedicated to the listed cities.
3. Portugal has 6 cities listed in the OWHC's network. Would you like your country to have a larger representation in this organization?
I believe that the number of cities, monuments or landscapes is not the only gauging factor in the assessment of the importance of a national representation in the Organization of World Heritage Cities. Our country still has many sites scattered throughout the country that deserve to be listed as World Heritage sites. However, the short-term priority will be to enhance the existing representation through the accomplishment of their respective projects.
4. Have you designed any strategies in order to achieve the objectives of the OWHC? What is your greatest concern as the Organization's President?
In my opinion, the strengthening of the ties with the international Community, especially with UNESCO, should be at the forefront of our concerns. When the European Union, the OECD, and other international organizations analyze policies for environmental and territorial sustainability together with economic and social development, the specificity of world heritage areas should always be considered. At the same time, careful attention should also be given to the relationship with national governments, so as to ensure that there are incentives given to environmental conservation and urban rehabilitation.
5. How would you like your Presidency to leave a mark on the the OWHC?
I would like my presidency to be remembered for the enlargement of the organization through the integration of sites that, although they have already been listed, are not yet fully represented, and by the reinforcement of the political role of the Organization of World Heritage Cities in relation to the international community and national governments.
Technical Assistance and Cooperation
Activities of the Regional Secretariats