Mayor of Cidade Velha, Cabo Verde (August 2016)
Dr. Manuel Monteiro de Pina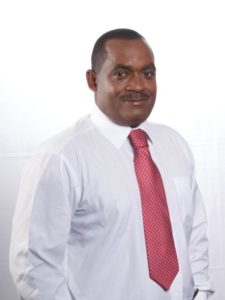 1. Cidade Velha, Historic Centre of Ribeira Grande was registered on the World Heritage List in 2009. What has been the impact of this nomination for your city?
The impact was great: it brought projection worldwide and Cidade Velha became internationally known, being seen as an important pole of the Atlantic slave trade, and became a tourist center known as the "living room" of Cape Verde.
2. In your opinion, what is the vital role of a mayor when a site has been inscribed on UNESCO's World Heritage List?
Unfortunately, errors already recognized and a distorted relationship between the Central Government and the Local Government determined difficulties for the preservation and development of Cidade Velha, which (otherwise) are to be overcome, starting to have government support. Despite the difficulties, we made an intense campaign to raise public awareness for the necessary protection of heritage.
3. Concretely, what have been your actions toward the protection and enhancement of your heritage?
Awareness campaigns and dissemination of Heritage, the continuation of archaeological excavations, the protection of monuments, seminars and workshops, support for the completion and publication of studies.
4. Do you hold special events to enhance your city?
In addition to the 16th Section Conference of the OWHC, Cidade Velha has received The Slave Route – a UNESCO project -, it was Cape Verde Cultural Capital 2016, hosts meetings of international organizations, hosted the 6th meeting of Lusophone writers and will receive a mission of OIDP.
5. Does the geographical isolation of Cidade Velha contribute to the conservation of its heritage authenticity?
It is a contradictory situation – on the one hand, geographical isolation protects Cidade Velha of aggression, but on the other hand, it facilitates it. This isolation is more or less decisive for the defense of heritage.
6. In your opinion, what makes Cidade Velha such a special place?
The recognition of its historical significance makes it a gem, combined with features of its extraordinary landscape, its culture and the relative safety that visitors find here, as well as the call morabeza (the art of hospitality) of its people.
---
*You can read the answers in Portuguese of this interview by downloading the file "Entrevista português"
Mayor of Cidade Velha, Cabo Verde (August 2016) - Portuguese
Technical Assistance and Cooperation
Activities of the Regional Secretariats