14th World Congress of the OWHC. Regional Meeting Northwest Europe and North America
Regensburg, Germany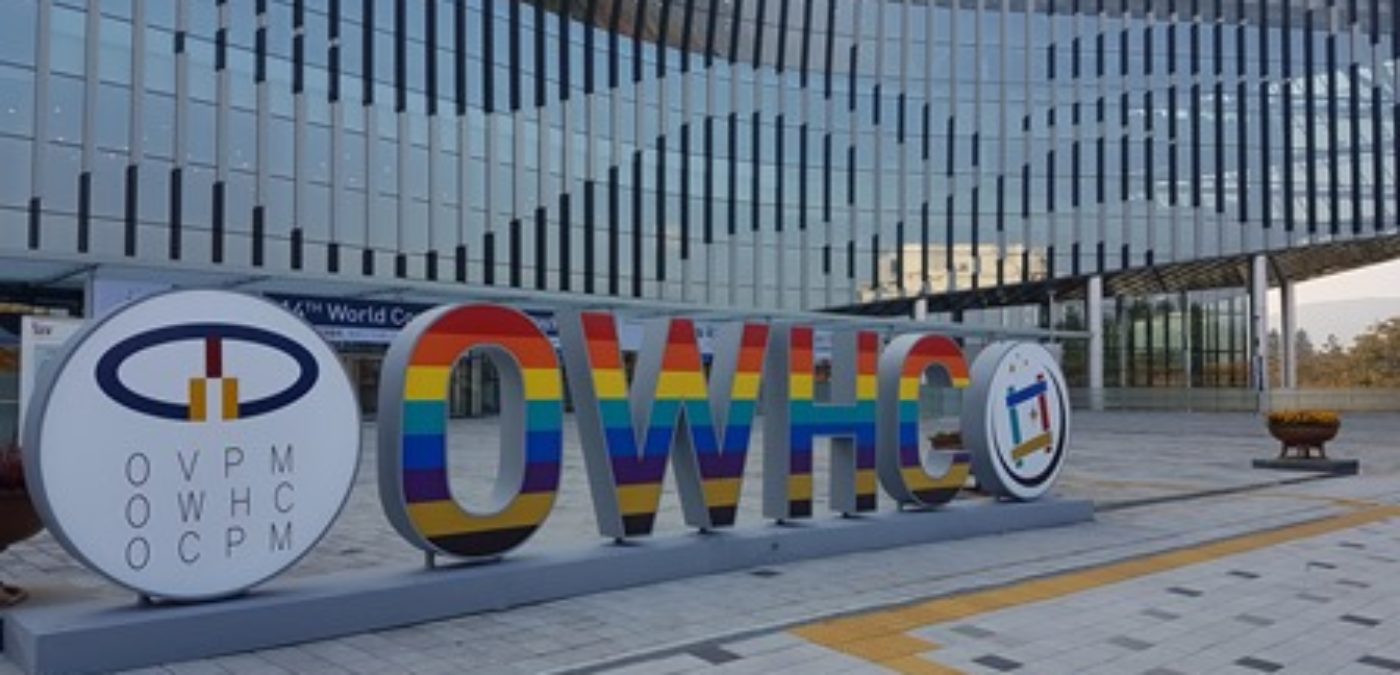 During the 14th OWHC World Congress in Gyeongju/South Korea, the Regional Secretariat Northwest Europe had its yearly Delegates Meeting on November 2nd 2017 from 14.30 to 17.00 at the HICO (Hwabaek International Convention Centre) Gyeongju/South Korea.
Matthias Ripp opened the Delegates Meeting with a warm welcome to all representatives of the member cities in good standing as well as attending observer cities who were invited to join the meeting of the Northwest Europe Secretariat. The OWHC Region Northwest Europe and North America has 19 registered and confirmed "Members in Good Standing" until November 2017.
The delegates discussed the activities of the region for the past two years: The Photo Competition 2017 "Young Heritage", the Website www.ovpm.org, the Training Course in Vienna 2017, the COMUS project 2015-2017 and the Guidebook 2017. After the Activity Report, the Regional Secretariat informed the participating members about the development and the status of the Finances of the Region. In advance to the World Congress all members cities were asked by E-Mail to confirm or give response for Regensburg hosting the Regional Secretariat for the next two years. There has been no other suggestions for hosting the Regional Secretariat for 2018 and 2019. Matthias Ripp thanked everybody for the trust in the work of the Secretariat and expressed his wish to continue a co-operation for the benefit of all members and OWHC. Suggestions for improvement as well as comments on the work are always welcome.
Ideas for a new topic for the next World Congress in 2019 were discussed, as all regional assemblies were asked to submit their suggestions for a vote in the later general meeting of regions. After the Regional Meeting the general topic "Heritage and Tourism" for the next World Congress 2019 has been selected at the conference. The focus for the topic and the topic itself will be communicated more precisely to the members by the General Secretariat.
The delegates of the Regional Meeting decided on following projects for the following next two years.
2018
Regional Conference in Amsterdam/Netherlands;
Photo and Recipe Book;
Young travelling competition (Basis: values and goals of the European Cultural Heritage Year 2018).
2019
Training Course. It is planned to organize a Scientific Day (Regional Conference 2016 Stralsund);
Photo Competition;
New brochure of the OWHC Region Northwest Europe and North America.
Information about the elected new members of the Board please find under following Website: Gyeongju 2017 | Results of the General Assembly's vote
The location for the next World Congress 2019 will be Krakow/Poland.