Virtual tour through Bamberg's Visitor Center
Bamberg, Germany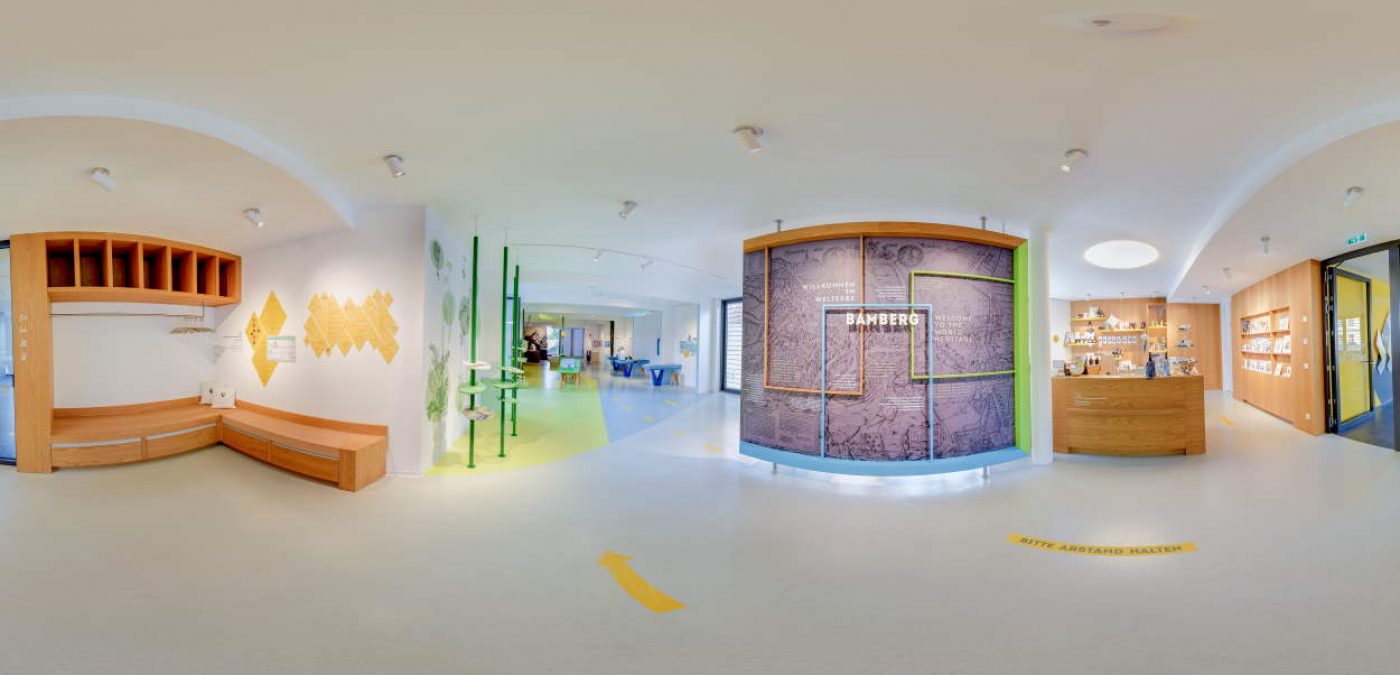 In 2019, Bamberg inaugurated its World Heritage Visitor Centre at the heart of the historic city. The interactive exhibition gives an overview of the World Heritage site within the international UNESCO context.
In line with its current digitalization efforts, the City of Bamberg created a virtual tour through its World Heritage Visitor Centre. At https://vr.wir-bafo.de/sehenswuerdigkeiten/zentrum-welterbe 
guests can drop by virtually or show the exhibition to others from the sofa.
Of course, a real visit on site is even more attractive. Only on site, visitors can enjoy video projections illustrating Bamberg's urban delvelopment and try their hand at planting onions or applying Baroque decorations on a mediaval façade.
Photo credit: Wirtschaftsregion Bamberg – Forchheim