Video Competition: "Time Warp in Salzburg" wins second prize in 14-17 year category
Salzburg, Austria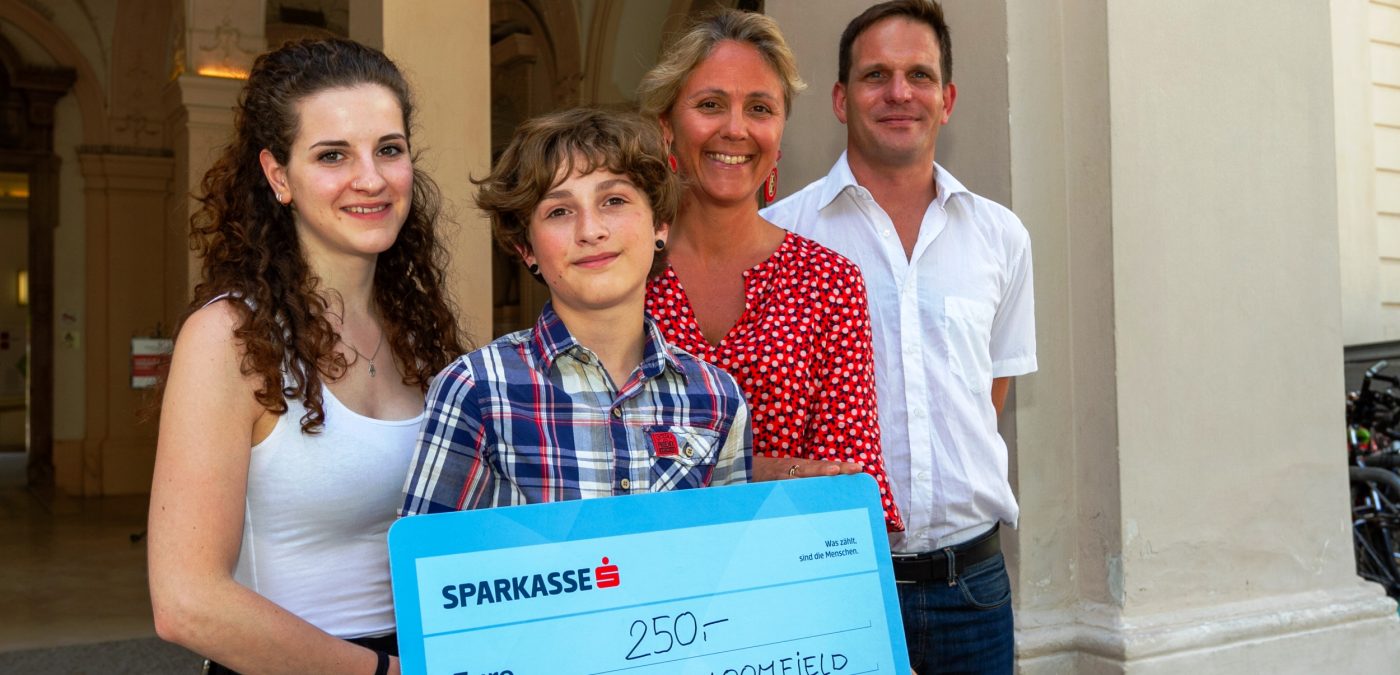 Young Zemmari Bloomfield from Salzburg was the lucky winner of the second prize of the OWHC Video Competition 2019 in the age group 14-17 years. He wrote the script and produced a stunning film about a time traveler form the Baroque period, suddenly finding himself in present day Salzburg.
With a special premium of 250 Euros, Zemmari was awareded by Deputy Mayor Barbara Unterkofler and World Heritage Commissioner Alexander Würfl in his home town Salzburg. "I am very happy for Zemmari. He has brought World Heritage to life with great creativity and dedication. He was rewarded not only with the first place in the Salzburg competition, but also with a fantastic second place worldwide, "said Mayor-Deputy Dr. Ing. Unterkofler. Zemmari plans to invest his prize money in new equipment. He wants to buy a laptop with which he can do film editing – as he already has his next film idea on mind.
For "Time Warp in Salzburg", the young filmmaker not only developed the idea and the screenplay, but also took charge of directing, sound and camera, hired a professional actor, obtained the filming permits for the world heritage sites and completed the editing. Also the pointed text from the off came from the bilingual young filmmaker himself.
You can watch the awarded Time Warp here
Photo: Salzburg's Deputy Mayor Dr. Barbara Unterkofler (second from right) congratulates young Zemmari (second from left), winner of a second prize in the OWHC international competition