Exempla 2018 – Craft and Cultural Heritage
Bamberg, Germany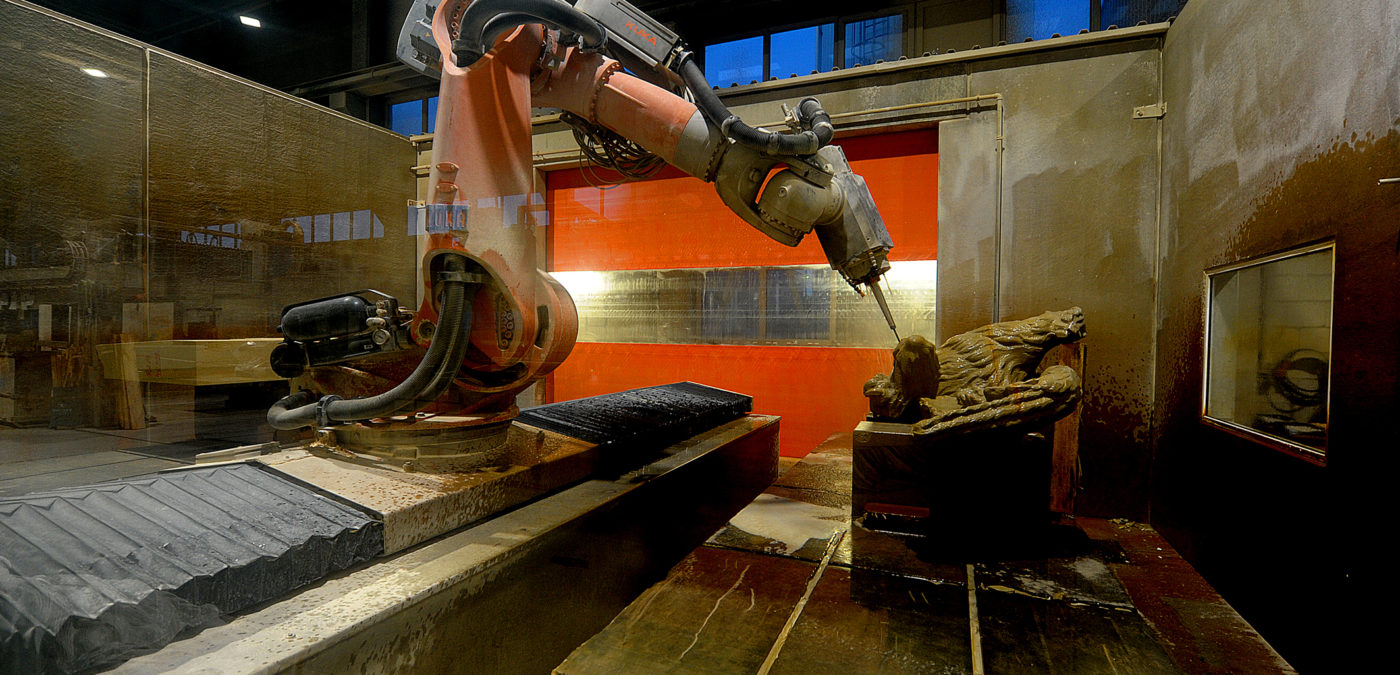 Cultural Heritage and the Trades and Crafts
World Heritage Site, Bamberg, presents itself at the International Craft Trade Fair in Munich
As part of the 2018 European Year of Cultural Heritage, Munich's International Craft Trade Fair (Internationale Handwerksmesse) is fascinating visitors with its special exhibition, "Cultural Heritage and the Trades and Crafts". From March 7th to the 13th both Bamberg's World Heritage Centre and the Bamberg Natural Stone Works—Hermann Graser Ltd ( Bamberger Natursteinwerk Hermann Graser GmbH ) will be represented at one stand.
'EXEMPLA' is the largest special exhibition at the International Craft Trade Fair, and was organized by the Chamber of Trades and Crafts for Munich and Upper Bavaria. It aims to convey the power of innovation, the potential for achievement, and the creativity within trades and crafts.
Trades and crafts, and World Heritage go hand in hand—one can only attribute the impressive architecture of the past to the traditional techniques of craftsmen. Bamberg's mayor, Dr. Christian Lange, emphasizes that "one thing is constant in World Heritage: it is a field of active craftsmanship. This is closely mirrored by the way the trades and crafts and World Heritage have been jointly presented at the special exhibition, 'EXEMPLA', in Hall B1. The City of Bamberg is proud that its trades and crafts are represented at the fair."
Bamberg's World Heritage Centre is presenting a package of methods called "World Heritage Basics" (welterbe.elementar), developed in collaboration with the Bavarian Regulatory Authority for Political Education for the corroborative purpose of including cultural heritage in the school curriculum. In addition, Bamberg's Otto-Friedrich University Chair for Architectural History and Research will be displaying its latest 4-D town model that portrays a period from the 14th century to the present. Bamberg's World Heritage Centre will also be presenting at the fair the trailer from a film and book project by the Bamberg publisher, sehdition, "Beyond Sweet-talkers and Onion Stompers" ("Nicht nur Süßholzraspler und Zwiebeltreter"), about living traditions in gardening.
The Bamberg Natural Stone Works—Hermann Graser Ltd will have on display at its stand a 3-D stone model of the entrance building to Hambach Castle, as well as that of the visitor centre to Heidelberg Castle. Alongside, visitors will be able to watch the sculpting of a roughly cut, monumental eagle from the reconstruction site of Berlin's city castle.
Information about the special exhibition, 'EXEMPLA' can be found at: https://www.ihm-handwerk-design.com/messe/highlights/exempla/.
Further information is available at:
STADT BAMBERG, Zentrum Welterbe Bamberg – Patricia Alberth
Geyerswörthstr. 3, 96047 Bamberg
Tel.: 0951/87-1810, Fax: 87-1983, E-Mail: [email protected]