2nd Regional Conference for Asia-Pacific
Gyeongju, Republic of Korea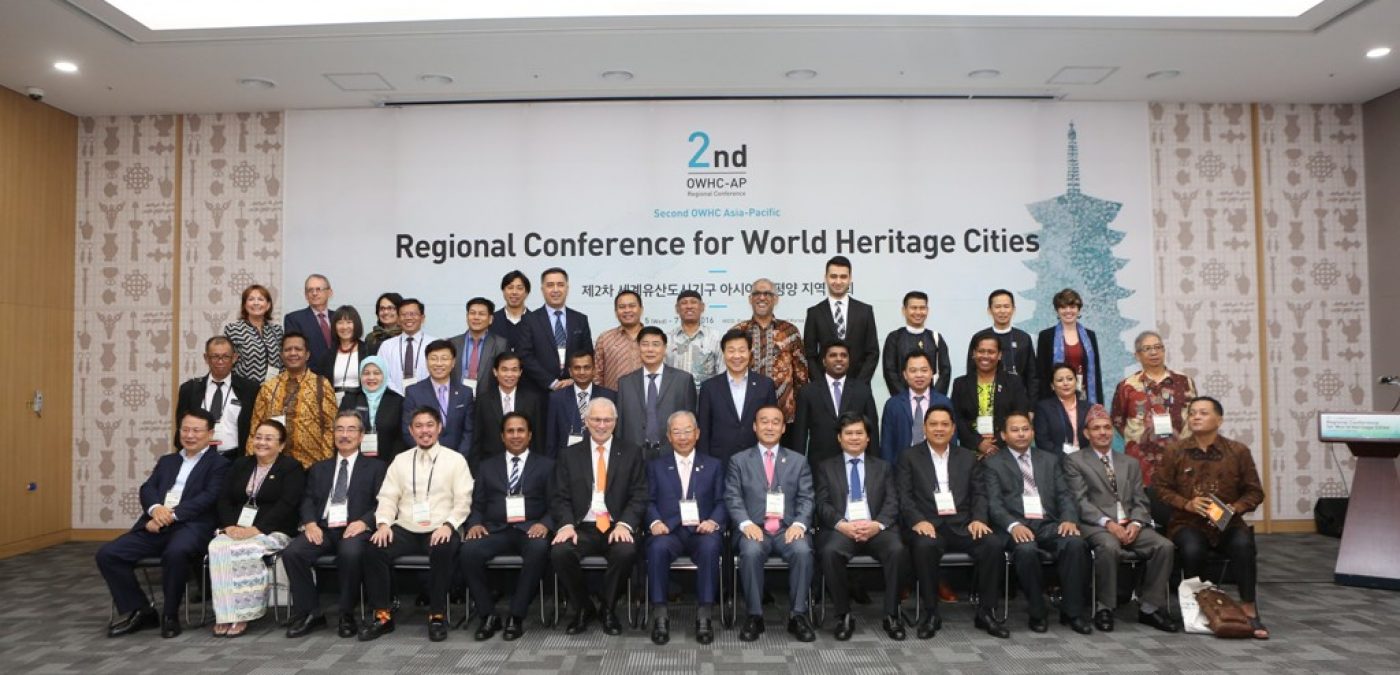 The Second Regional Conference of the OWHC Asia & Pacific Region was held from 5th to 7th of October 2016 on the topic of "Heritage and Community". Some 150 city representatives and experts from across the world attended to the meeting.
On the first day of the Conference, in order to give scientific background and tools that cities can use while they plan or implement their projects regarding "Community Engagement", an Experts Workshop was organized. The outcomes of the workshop were transmitted to the mayors meeting held on the 6th and the 7th of October.
On the second day of the Conference, with the representatives of the cities in Asia and the Pacific region, a working meeting took place. The programs for the upcoming two years were discussed and for the next Regional Conference, Denpasar, Vigan, Suzhou, Samarkand showed their interests for hosting the 3rd Regional Conference.
The programs were designed to ensure that all delegates have the maximum opportunity to engage and contribute to all elements of the meeting. This was both an exciting and demanding meeting where fruitful discussions and exchanges were made.
The Regional Secretariat thanks especially the Historic city of Gyeongju who was extremely generous and helpful.
[[{"fid":"4807″,"view_mode":"colorbox","type":"media","attributes":{"height":"213″,"width":"320″,"class":"media-element file-colorbox"},"link_text":null}]]