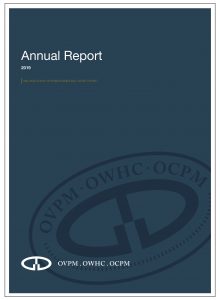 Author: Organization of World Heritage Cities (OWHC)
­
Category: Annual Reports
­
Year: 2019
­
Language: English
---
Summary: The highlight of the year 2019 was undoubtedly the 15th World Congress in Krakow, Poland (2-5 June). The theme of the scientific symposium "Heritage and Tourism, Local communities and visitors – sharing responsibilities" proved to be highly relevant to mayors, municipal policymakers, and heritage experts.
Another highlight was the awarding of the Jean-Paul-L'Allier Prize for Heritage 2019 to the city of St. Petersburg, Russian Federation, in recognition of its successful transformation of five industrial heritage sites (factories) into creative spaces for dynamic social and cultural activities.
Last but not least, the Vienna conference "Preservation, Development, and Management of World Heritage in Dynamic Cities" deserves to be mentioned here. It brought together elected municipal officials and heritage professionals from 25 cities across the world, enabling the sharing of best practices and interactive debates. This is an excellent example of how one of the key objectives of our organization is brought into practice: the exchange of information and expertise related to the conservation and management of urban heritage.