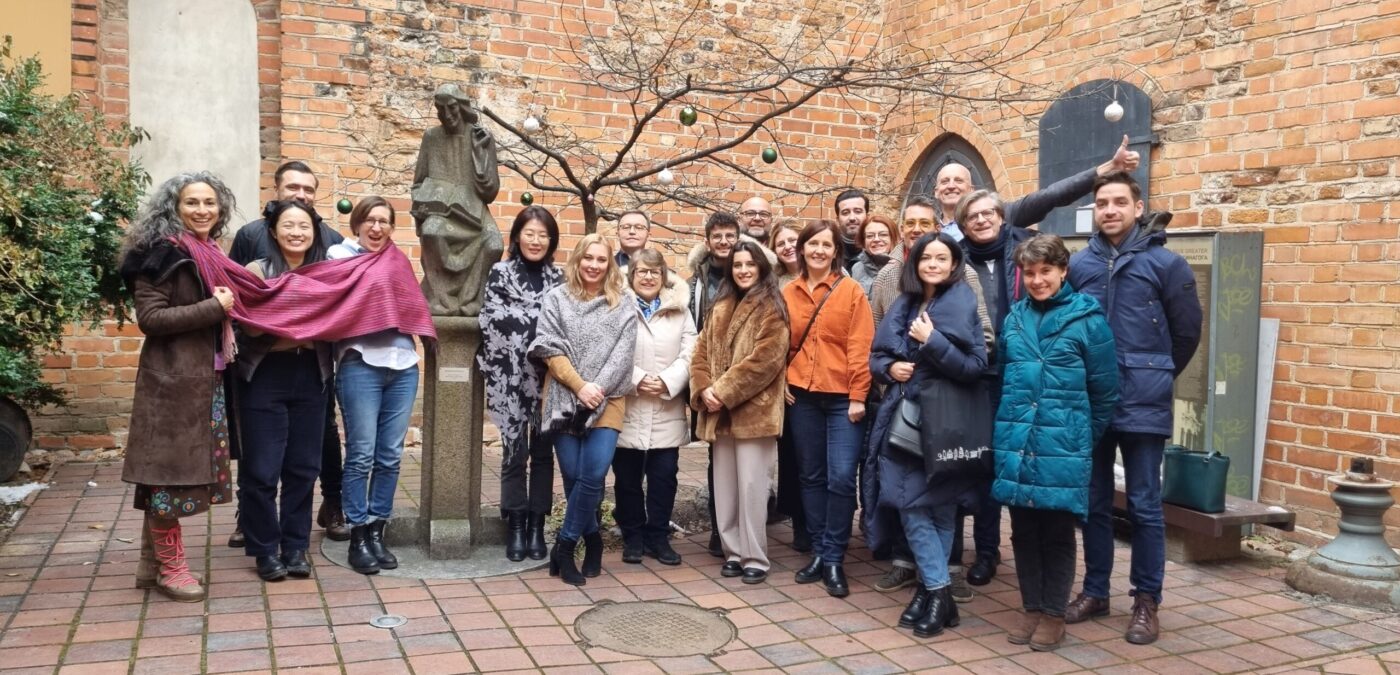 With 29 participants from 19 different World Heritage Cities and 13 different countries, the workshop organized by the Regional Secretariats for Northwest Europe and North America and Central and Eastern Europe was a great success. The host city Vilnius presented itself with amazing heritage sites, a wonderful winter fairytale scenery and absolutely delicious food.
The topic of the 2.5 days intense workshop – moderated by Luca Arbau and Elena Petsani from ICLEI Europe – was "Heritage Cities building resilience – managing the risk of disasters in a changing world". At the intersection of disaster risk management, urban resilience and heritage management, the OWHC members were challenged with short lectures and three new technical tools for their own risk assessment. But a major focus was given to knowledge exchange and thus discussions about the situation in several of our World Heritage cities.
Apart from climate-change induced and natural threats like earthquakes, floodings, sea level rise and heatwaves, we also have to cope with human induced dangers through war and armed conflict that is destroying our heritage sites. Impressing presentations were given by several colleagues, amongst others by Serdar Günay from Istanbul Directorate of Earthquake and Ground Research and Yana Terletska from Ukrainian City of Lviv.
With a site visit to Holy Trinity Church and the Basilian Monastery, a great example of a renovation project as a symbol for resilience was given by the Vilnius experts. From the Lithuanian Ministry of Culture – Department of Cultural Heritage, six specialists for the heritage cities of Vilnius, Kaunas and Klaipeda were participating and enjoying exchange with the OWHC members.
A final wrap-up documentation of the results will be issued by our moderators and shared within the OWHC network early next year. THANK YOU to Gediminas Rutkauskas and Jurate Raugaliene for the hospitality in Vilnius Old Town Renewal Agency!