The Final Round of the 2022 OWHC-AP Online Youth Forum!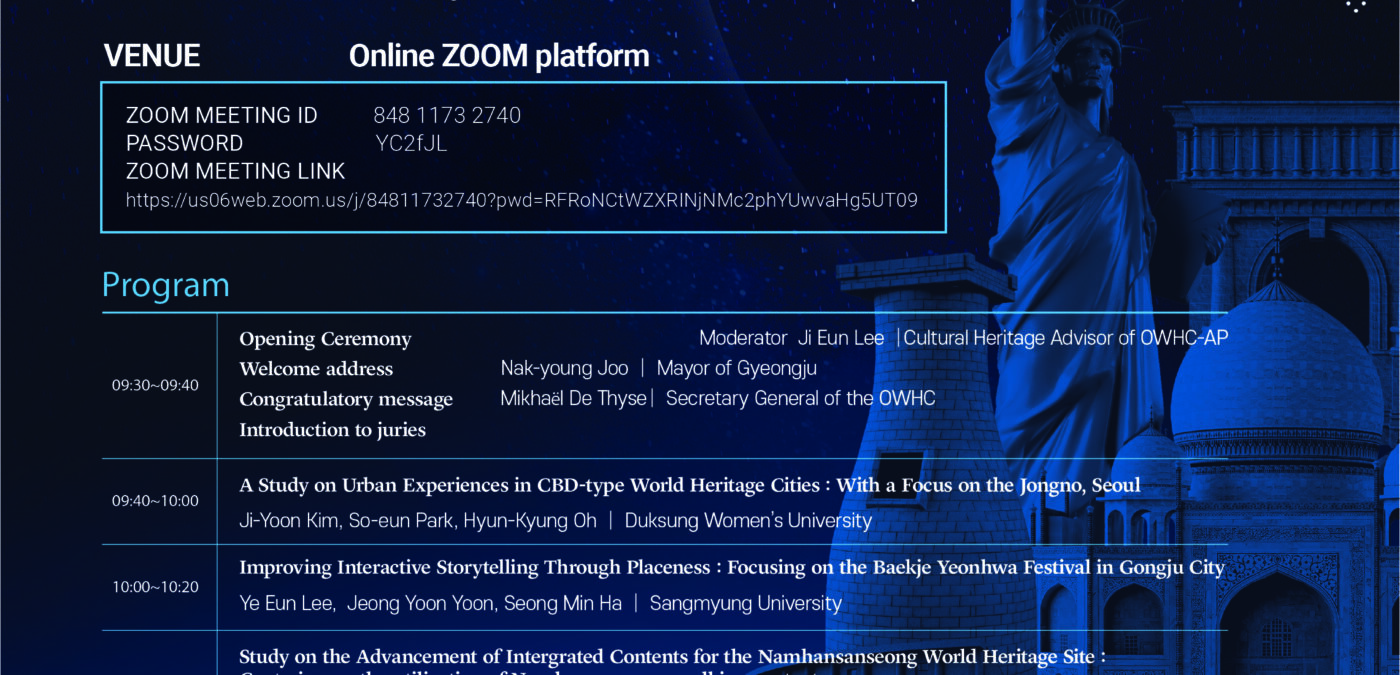 After months of intense competitons of brilliant ideas, the final round of 2022 OWHC-AP Youth Forum has finally arrived!
On 21 July 2022 09:30 – 12:30 KST, the final round will be held via online on Zoom, with 6 (six) teams consisting of University students from all across the world making presentations on the fruits of their great intellecture endeavours.
The final round will be moderated by Dr. Ji Eun Lee, the Cultural Heritage Advisor at the OWHC-AP Regional Secretariat. For those who are interested in watching live the presentationsm, please refer to the Zoom ID and Password on the attached poster here.