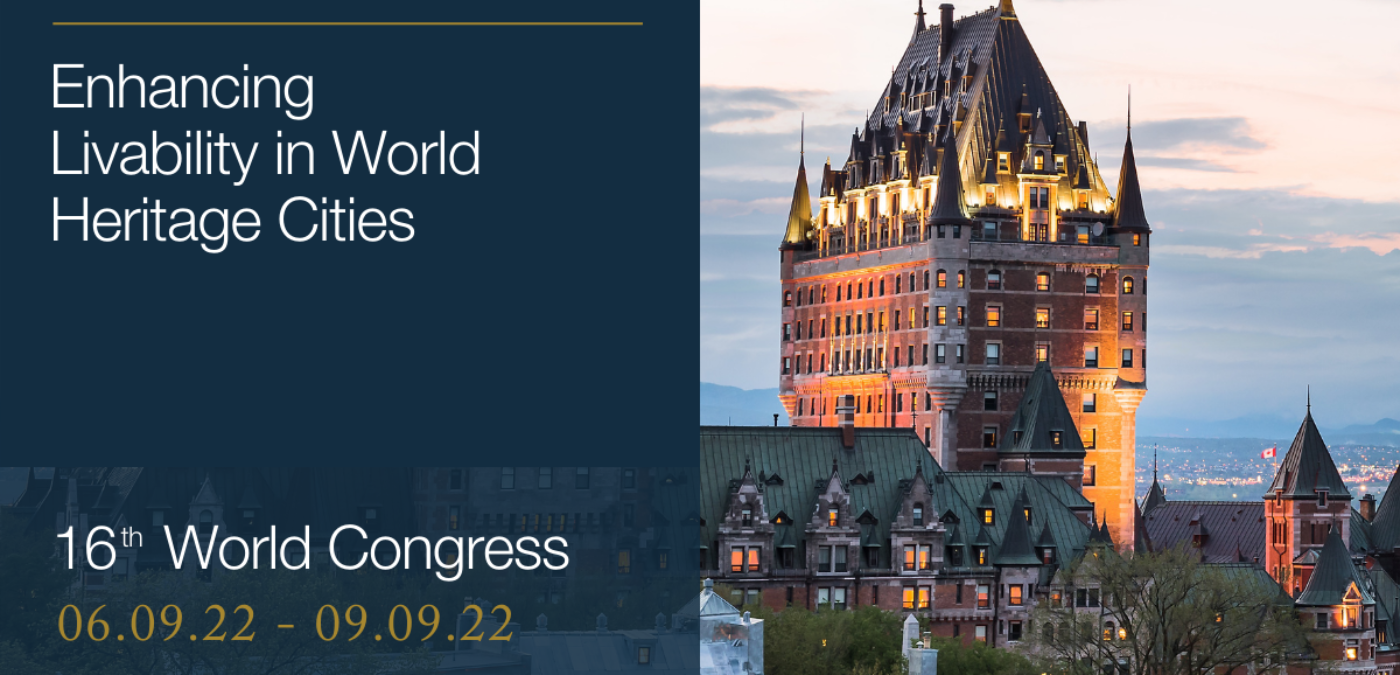 A few months before the 16th OWHC World Congress, which will take place from 6 to 9 September 2022, in Quebec City, the mayor of the host city, Mr. Bruno Marchand, wishes to address a few words to invite you to join him for this event which promises to be very eventful. Watch his video.
---
Registrations and Congress website
You can now register for the 16th OWHC World Congress. The preliminary program, information related to the registrations (hotels, visas, etc.) as well as the registration link are available on the official website:
Official website of the 16th World Congress
Please note that all the details concerning the Loyalty Reward Program* will be published in the coming weeks, as well as information regarding promotional booths and reservations for site visits.
* As a reminder, the Loyalty Reward Program offers a financial contribution to members in good standing to support their participation in World Congresses. The 2022 Loyalty Reward Program will give preference to member cities in good standing involved in the preparatory phase of the congress.
---
Notification for the 2022 General Assembly
Each member city in good standing of the OWHC is hereby invited to attend the 2022 General Assembly of the OWHC to be held at the Quebec City Congress Center, Canada, between 6 and 9 September. Please click on the link below to fill out the attendance form for your city:
2022 General Assembly
---
To follow the preparation of the Congress…
OWHC Facebook page
OWHC Instagram account
Hashtags: #owhcquebec2022 #ovpmquebec2022 #ocpmquebec2022
Contact : [email protected]