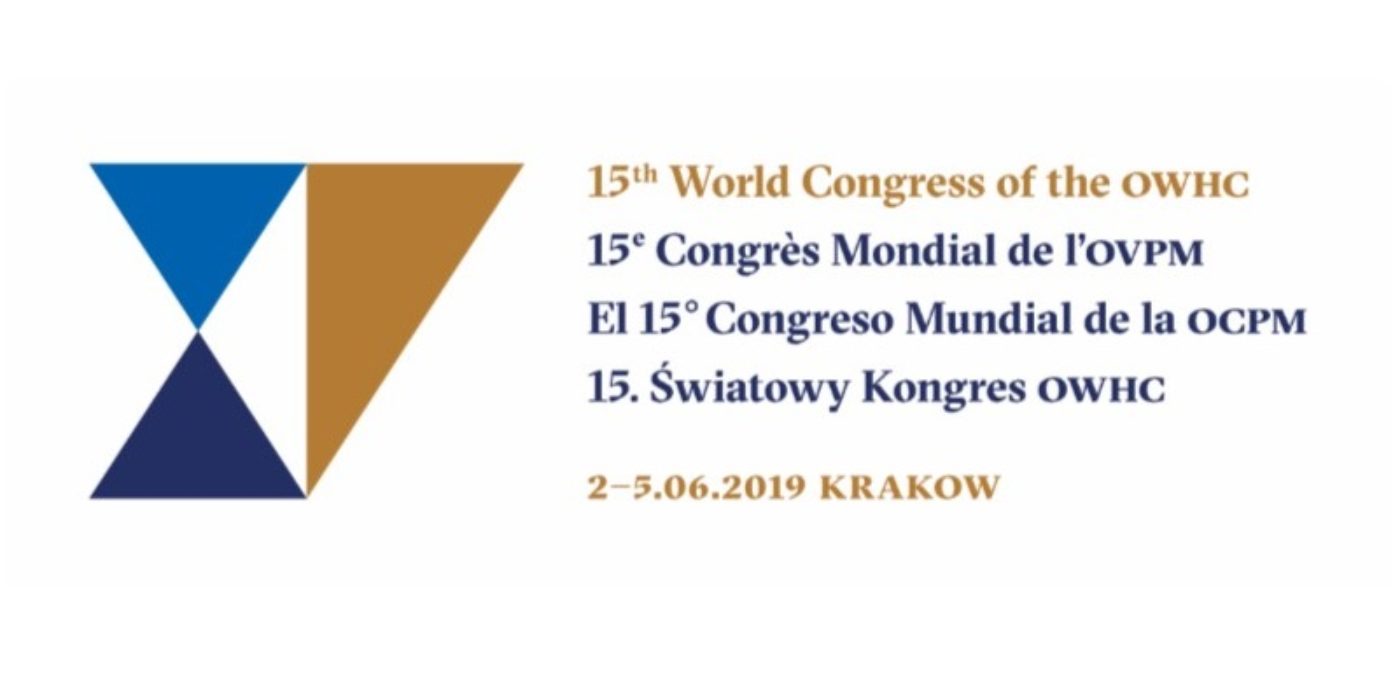 Krakow World Congress | 2019
Don't miss it!
The next World Congress of the Organization of World Heritage Cities (OWHC), will be held from 2-5 June 2019 in Krakow, Poland. The theme of this 15th OWHC World Congress will be "Heritage and Tourism: Local communities and visitors – sharing responsibilities". A scientific committee is already working, under the direction of Professor Jacek Purchla, President of the Polish National Commission for UNESCO, and Peter Debrine, Project Officer for the Sustainable Tourism Program at the UNESCO World Heritage Center. Various subthemes will be addressed:
Communicating Heritage
Overtourism
Sustainable Tourism and the HUL Approach
Local Communities and Tourism
Moreover, as in the past, we will offer a Mayors' Workshop, a Journalists Workshop, a Site Manager Workshop, a youth program and thematic site visits.
Don't wait to save the date of 2-5 June 2019!