Photo Competition "Colours of World Heritage" – winning photos of each city awarded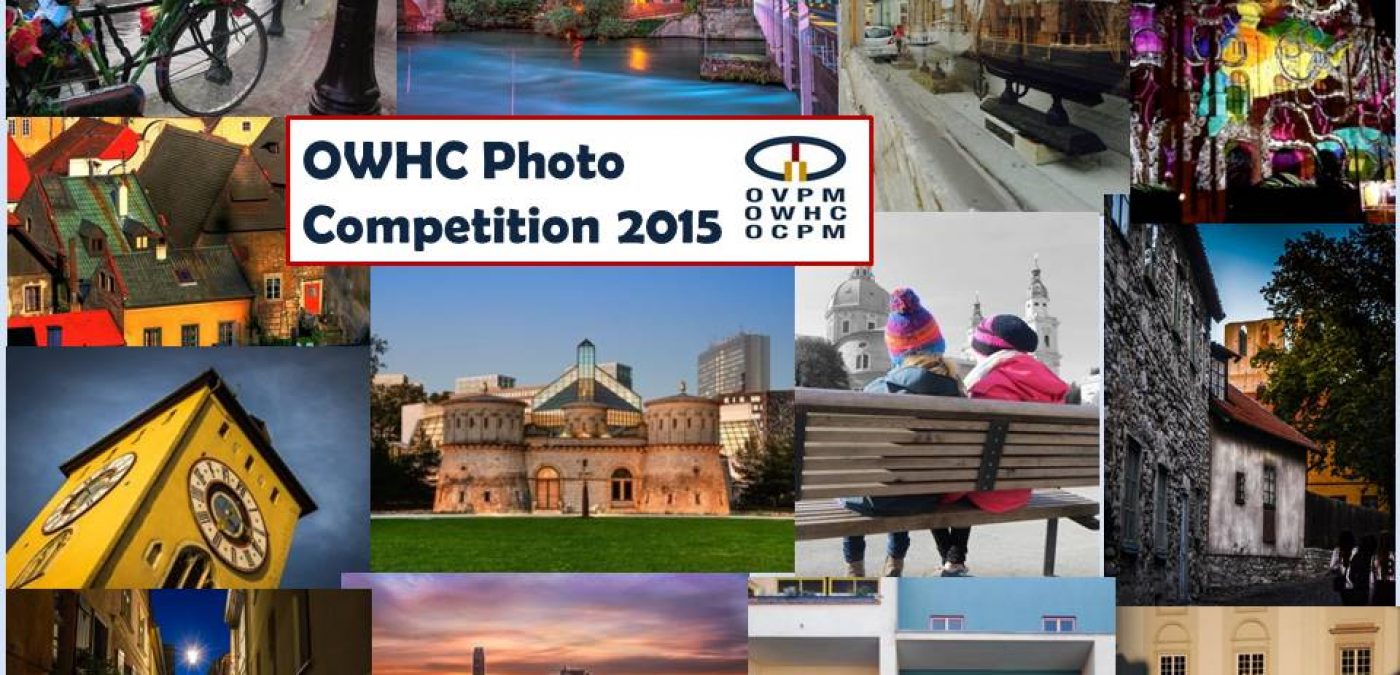 The 2015 Photo Competition of the Regional Secretariat Northwest Europe and North America, running from Sept. 8 to Nov. 15, was promoted in 13 participating cities of the region. More than 600 photos were uploaded during that period, and the cities had a hard time to chose in their local jury meetings the winning photos. We would like to congratulate all local prize winning photographers – each local winning photo will now compete in the regional contest and the OWHC jury (Denis Ricard/OWHC Secretary General, Zabeth Teelucksingh/Global Philadelphia, and Christiane Schimpfermann/City of Regensburg) will vote until January for the overall winning photo.
Please find the local winners here – by clicking on the photo you find the name of the authors.
[[{"fid":"4240″,"view_mode":"colorbox","type":"media","link_text":null,"attributes":{"alt":"Amsterdam Photo Competition 2015″,"title":"Amsterdam – Bike of flowers © Doris Genner","height":"240″,"width":"320″,"class":"media-element file-colorbox"}}]]
[[{"fid":"4238″,"view_mode":"colorbox","type":"media","link_text":null,"attributes":{"alt":"Bamberg \"The flow\" – Harald Hofmann","title":"Bamberg winning photo © Harald Hofmann","height":"213″,"width":"320″,"class":"media-element file-colorbox"}}]]
[[{"fid":"4239″,"view_mode":"colorbox","type":"media","link_text":null,"attributes":{"alt":"OWHC Photo Competition 2015 – local winner","title":"Berlin winning photo 2015 \"Carl Legien I\" © Anne Stengel","height":"234″,"width":"320″,"class":"media-element file-colorbox"}}]]
[[{"fid":"4241″,"view_mode":"colorbox","type":"media","link_text":null,"attributes":{"alt":"Cesky Krumlov Photo Competition 2015 winner","title":"Cesky Krumlov winner 2015 – Egon-Schiele-style © Jiri Sneider","height":"221″,"width":"320″,"class":"media-element file-colorbox"}}]]
[[{"fid":"4242″,"view_mode":"colorbox","type":"media","link_text":null,"attributes":{"alt":"OWHC Photo competition 2015 Luxembourg","title":"Luxembourg winner 2015 – Heritage meets Contempo © Paul Hilbert","height":"241″,"width":"320″,"class":"media-element file-colorbox"}}]]
[[{"fid":"4243″,"view_mode":"colorbox","type":"media","link_text":null,"attributes":{"alt":"OWHC Photo Competition Rauma","title":"Rauma winner 2015 -Boats- © Milja Leino","height":"428″,"width":"320″,"class":"media-element file-colorbox"}}]]
[[{"fid":"4244″,"view_mode":"colorbox","type":"media","link_text":null,"attributes":{"alt":"OWHC Photo Competition 2015 Regensburg","title":"Regensburg winner 2015 -Time to call it a day – © Ben Salbeck","height":"214″,"width":"320″,"class":"media-element file-colorbox"}}]]
[[{"fid":"4261″,"view_mode":"colorbox","type":"media","link_text":null,"attributes":{"alt":"Photo Competition 2015 Salzburg","title":"Salzburg winner 2015 -best friends- © Tabea Demoulin","height":"427″,"width":"320″,"style":"width: 320px; height: 427px;","class":"media-element file-colorbox"}}]]
[[{"fid":"4245″,"view_mode":"colorbox","type":"media","link_text":null,"attributes":{"alt":"OWHC Photo Competition 2015 Stralsund","title":"Stralsund winner 2015 -Lane- © Karsten Klockow","height":"214″,"width":"320″,"class":"media-element file-colorbox"}}]]
[[{"fid":"4246″,"view_mode":"colorbox","type":"media","link_text":null,"attributes":{"alt":"OWHC Photo Competition 2015 Visby","title":"Visby winner 2015 -Symbiosis- © Isabella Calla Kjellin","height":"483″,"width":"320″,"class":"media-element file-colorbox"}}]]
[[{"fid":"4247″,"view_mode":"colorbox","type":"media","link_text":null,"attributes":{"alt":"OWHC Photo competition 2015 Warsaw","title":"Warsaw winner 2015 -in between- © Monika Rogoza","height":"214″,"width":"320″,"class":"media-element file-colorbox"}}]]
[[{"fid":"4248″,"view_mode":"colorbox","type":"media","link_text":null,"attributes":{"alt":"OWHC Photo competition 2015 Vienna","title":"Vienna winner 2015 © Christian Hochwartner","height":"479″,"width":"320″,"class":"media-element file-colorbox"}}]]
[[{"fid":"4249″,"view_mode":"colorbox","type":"media","link_text":null,"attributes":{"alt":"OWHC Photo competition 2015 Wismar","title":"Wismar winner 2015 -hope- © Mouadh Jabberi","height":"196″,"width":"320″,"class":"media-element file-colorbox"}}]]