UNWTO/UNESCO World Conference on Tourism and Culture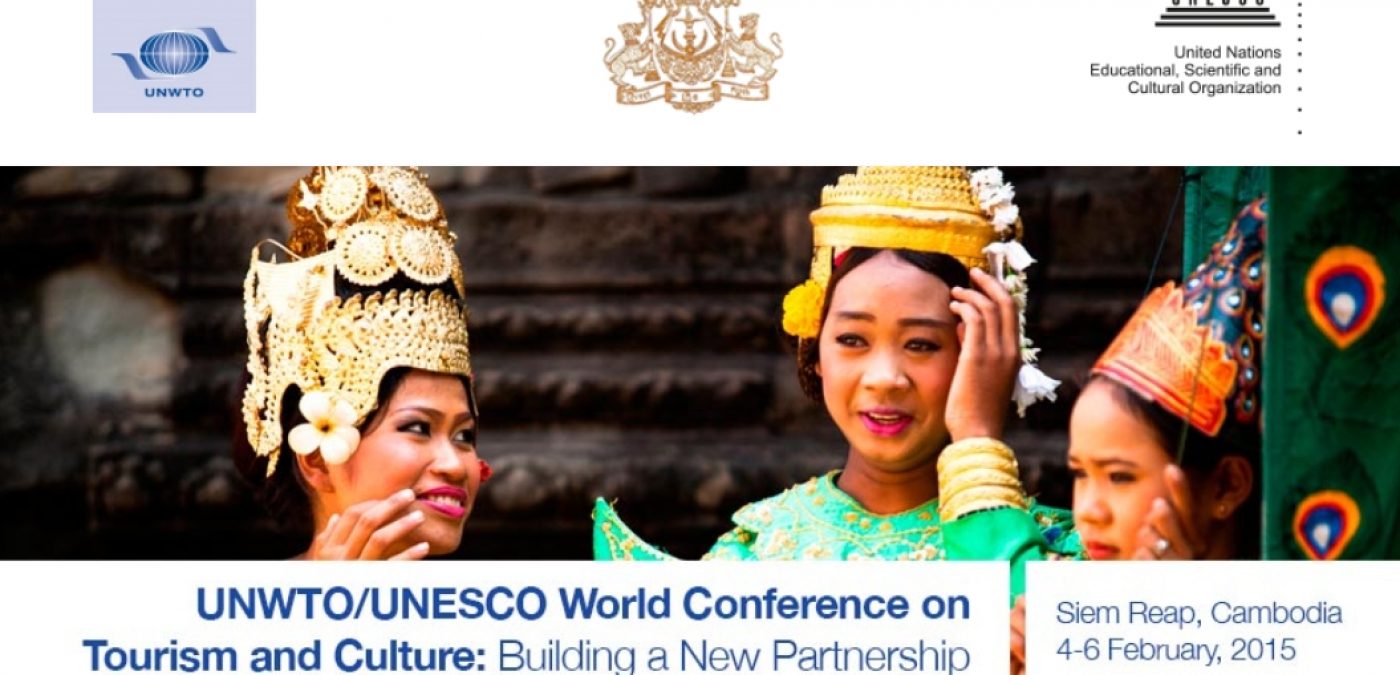 UNWTO/UNESCO World Conference on Tourism and Culture
Contribution of cultural tourism to inclusive economic growth, social development and cultural preservation has been received more attention.
The first UNWTO/UNESCO World Conference on Tourism and Culture (Siem Reap, Cambodia) held from 4th to 6th of February provided an unprecedented global platform for policy makers, experts and practitioners in tourism and culture to meet and identify the key challenges and opportunities for stronger cooperation between these highly interlinked areas. OWHC-AP also had a lively exchange of ideas and proposals for promoting the network and cooperation of World Heritage cities with high officials and experts.
Prime Minister of Cambodia Hun Sen, UNWTO Secretary General Taleb Rifai, Cambodian Minister of Tourism Thong Khon, and Cambodian Minister of Culture and Fine Arts Phoeung Sakona addressed the opening ceremony, King Simeon II, former Prime Minister of Bulgaria gave a keynote speech and UNESCO Director General Ms. Irina Bokova sent a congratulation video. On that evening, His Majesty Norodom Sihamoni, King of Cambodia, attended and addressed the dinner reception. The Siem Reap Declaration on Tourism and Culture was released at the end of the conference.
As a result of the meeting, OWHC-AP has reached an agreement with Thai and Cambodian government, which will be the seed of the next joint projects of OWHC-AP!!