Safranbolu celebrated its 20th Years Anniversary's inscription on the UNESCO's World Heritage List
Safranbolu, Turkey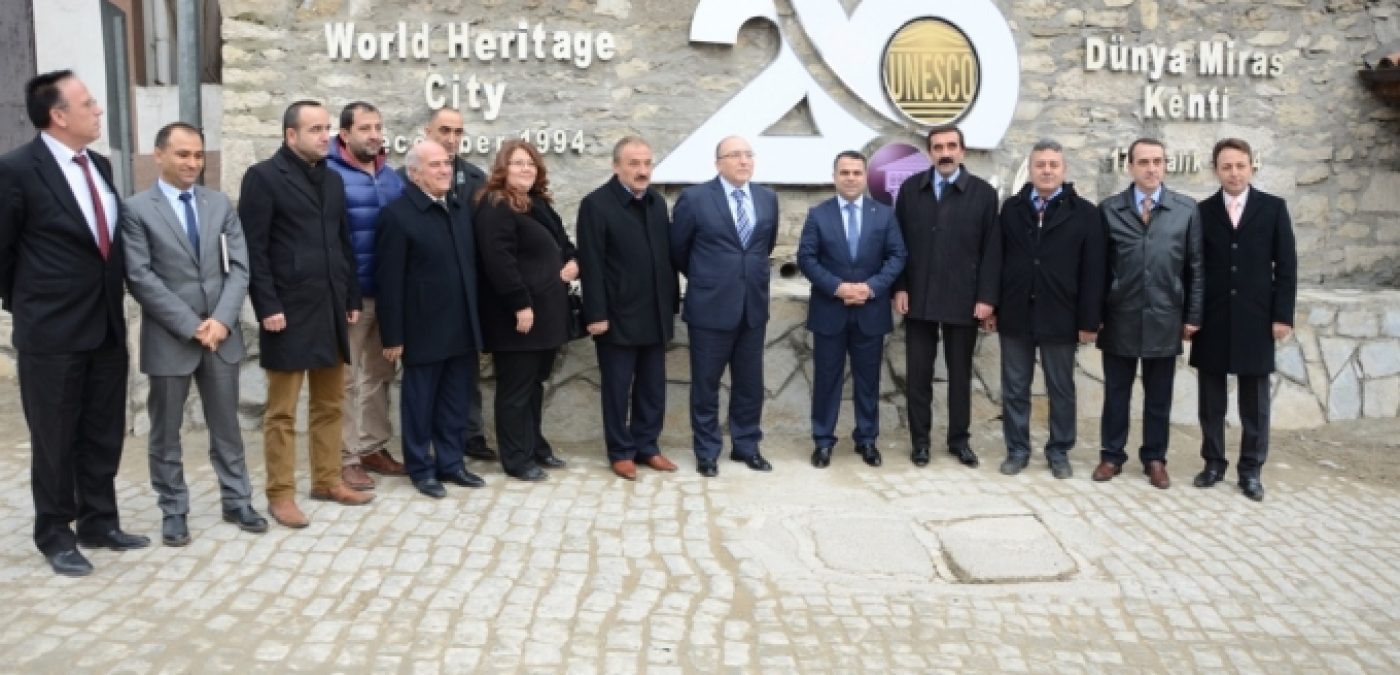 20th year anniversary of including Safranbolu into UNESCO World Heritage List was celebrated with various activities.
Within the scope of events exhibition openings, Safranbolu tours, local folk dances, music concerts were made with the guests from other cities.
The people who talked respectively in the opening speech were UNESCO National Commission Representative of Turkey Prof. Dr. Berrin ALPER, Mayor of Safranbolu Dr. Necdet AKSOY, Undersecretary of the Ministry of Culture and Tourism, The governor district and the mayor in 1994, President of Association of Historical Towns, Academicians.
After the panels, the photography exhibition named "Time in Safranbolu in the way of Süha Arın" by Prof. Dr. Levent Kılıç was exhibited in Cinci Hotel in old city of Safranbolu.
And then exhibition opening named "Collection of Newspaper" by journalist Aytekin Kuş was exhibited in Cıngıllıoğlu Art Gallery.
City Historical Museum, Clock Tower, Mansion of Kaymakamlar was visited by the guests and representatives of the UNESCO Heritage Sites in Turkey.
Lastly Safranbolu Night was shown in Mansion of İmren. Folklore group performed representative henna night of Safranbolu.
The programme ended up with the Polyphonic Chorus Recital of Faculty of Fine Arts Karabük University.
[[{"fid":"3261″,"view_mode":"teaser","type":"media","attributes":{"class":"media-element file-teaser"},"link_text":null}]][[{"fid":"3262″,"view_mode":"teaser","type":"media","attributes":{"class":"media-element file-teaser"},"link_text":null}]][[{"fid":"3263″,"view_mode":"teaser","type":"media","attributes":{"class":"media-element file-teaser"},"link_text":null}]][[{"fid":"3264″,"view_mode":"teaser","type":"media","attributes":{"class":"media-element file-teaser"},"link_text":null}]][[{"fid":"3265″,"view_mode":"teaser","type":"media","attributes":{"class":"media-element file-teaser"},"link_text":null}]][[{"fid":"3266″,"view_mode":"teaser","type":"media","attributes":{"class":"media-element file-teaser"},"link_text":null}]][[{"fid":"3267″,"view_mode":"teaser","type":"media","attributes":{"class":"media-element file-teaser"},"link_text":null}]][[{"fid":"3268″,"view_mode":"teaser","type":"media","attributes":{"class":"media-element file-teaser"},"link_text":null}]][[{"fid":"3269″,"view_mode":"teaser","type":"media","attributes":{"class":"media-element file-teaser"},"link_text":null}]][[{"fid":"3270″,"view_mode":"teaser","type":"media","attributes":{"class":"media-element file-teaser"},"link_text":null}]][[{"fid":"3271″,"view_mode":"teaser","type":"media","attributes":{"class":"media-element file-teaser"},"link_text":null}]][[{"fid":"3272″,"view_mode":"teaser","type":"media","attributes":{"class":"media-element file-teaser"},"link_text":null}]]