Regional Meeting of Northwest Europe
Quedlinburg, Germany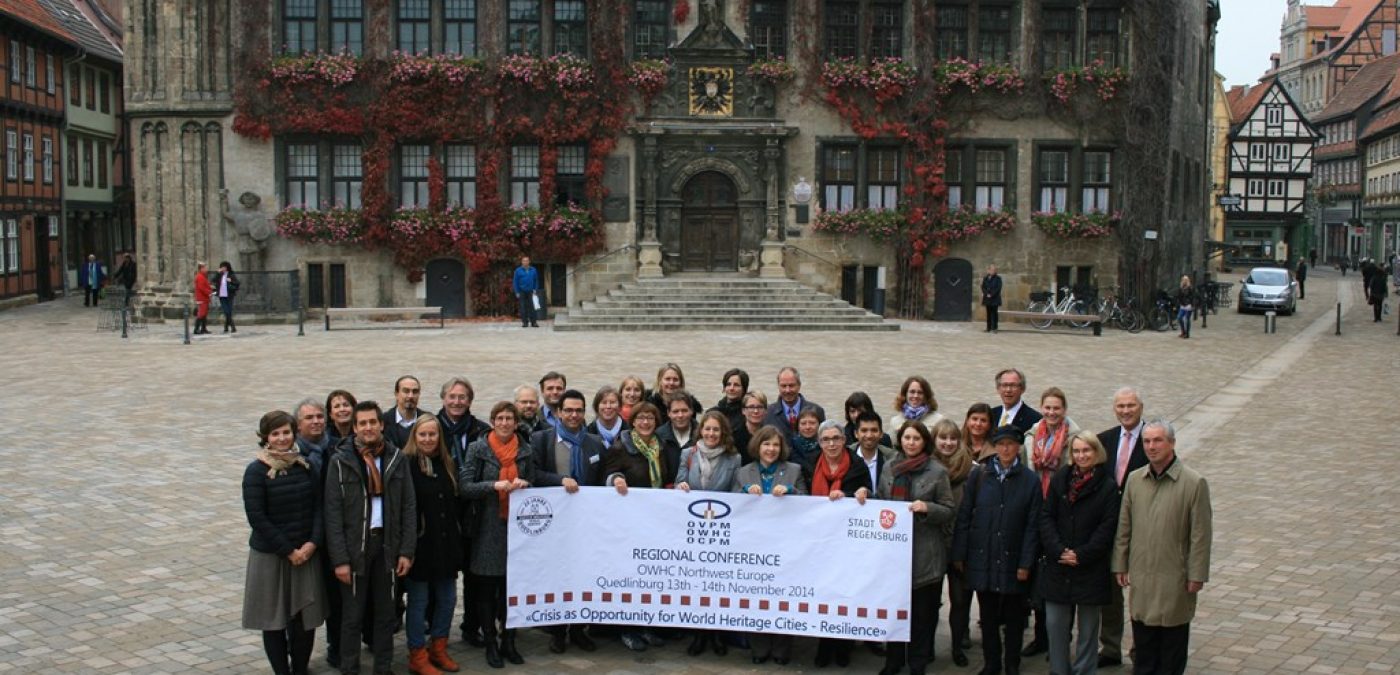 The OWHC Northwest Regional Secretariat held its Regional Conference from November 13th to 14th 2014 in Quedlinburg (Germany), focusing on "Crisis as Opportunity for World Heritage Cities – Resilience". With more than 20 cities of the region participating, the conference was impeccably organized by the Regional Coordinator, Matthias Ripp and his associate, Monika Göttler, with the support of the City of Quedlinburg under the leadership of the Lord Mayor, Dr. Eberhard Brecht, and the presence of the Mayor of the seat of the Northwest Europe Regional Secretariat, the Lord Mayor of Regensburg, Mr. Joachim Wolbergs.
Interesting presentations were made by the delegates of member cities as well as outside experts that encouraged discussion and exchange of ideas. The session dealing with aspects of resilience was an excellent introduction to that concept in preparation for the OWHC World Congress to be held in Arequipa (Peru) from November 3rd to 6th of 2015, which will have as its theme "World Heritage Cities: Resilient Cities"
Those visiting Quedlinburg for the first time were enchanted by its fairy tale appearance. The City is an extraordinary and well-preserved example of a European medieval town and of the evolution of half-timbered architecture throughout the centuries.
Congratulations to everyone involved in the organization of a most successful and memorable conference.
[[{"fid":"2877″,"view_mode":"teaser","type":"media","attributes":{"class":"media-element file-teaser"},"link_text":null}]] [[{"fid":"2878″,"view_mode":"teaser","type":"media","attributes":{"class":"media-element file-teaser"},"link_text":null}]]