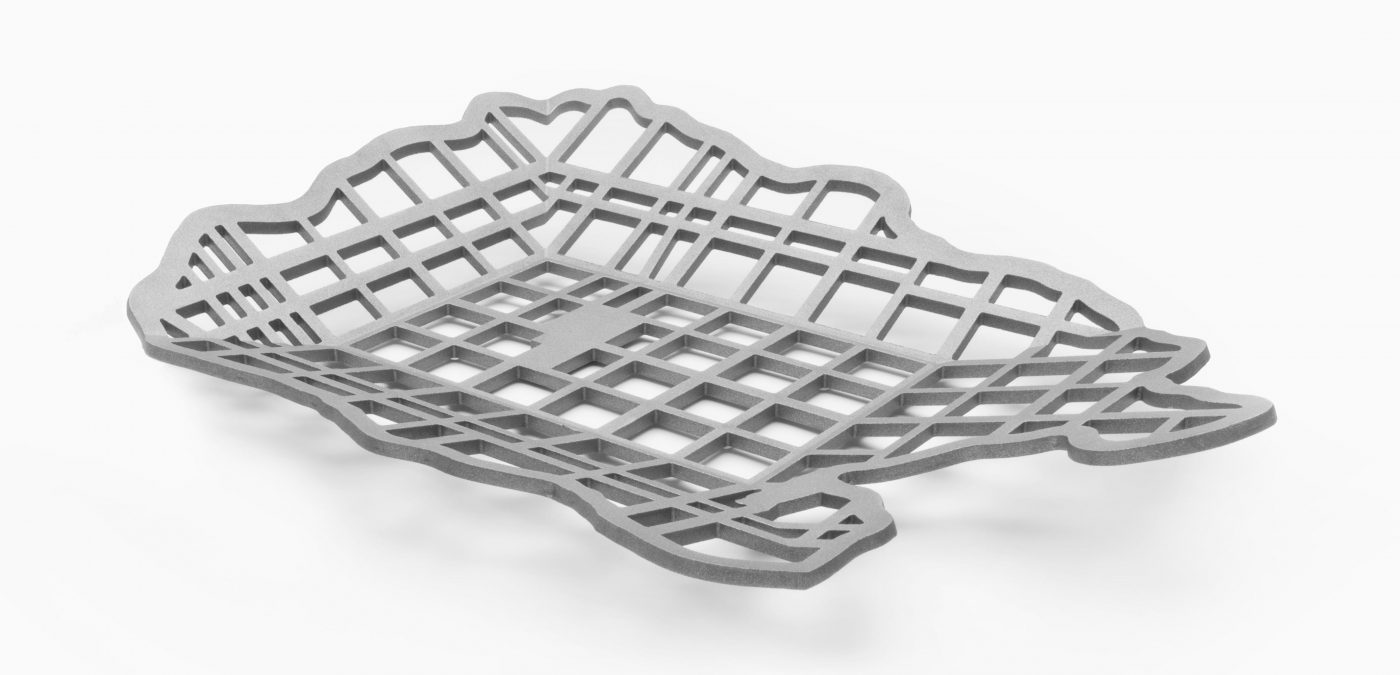 Beemster Polderbowl
In 2012 Beemster celebrated its 400th anniversary. In order to pay attention to this anniversary and to promote the Beemster Polder, the Beemster polderbowl was developed.
Beemster decided that the 400th anniversary is a unique moment to realize something that reminds people of the unique structure of the Beemster polder, the reason Beemster is a world heritage site. This special pattern of the Beemster Polder has now been translated to a unique object, namely the Beemster Polderbowl.
The Beemster Polderbowl is an art object in the form of the Beemster landscape, but can also be used as a fruit basket. The Beemster Polderbowl is fabricated in a special edition of 400 pieces. It is made of aluminium and costs € 198,-.
For more information or if you like to buy a Polderbowl, please contact Janneke van Dijk from Beemster ([email protected]).