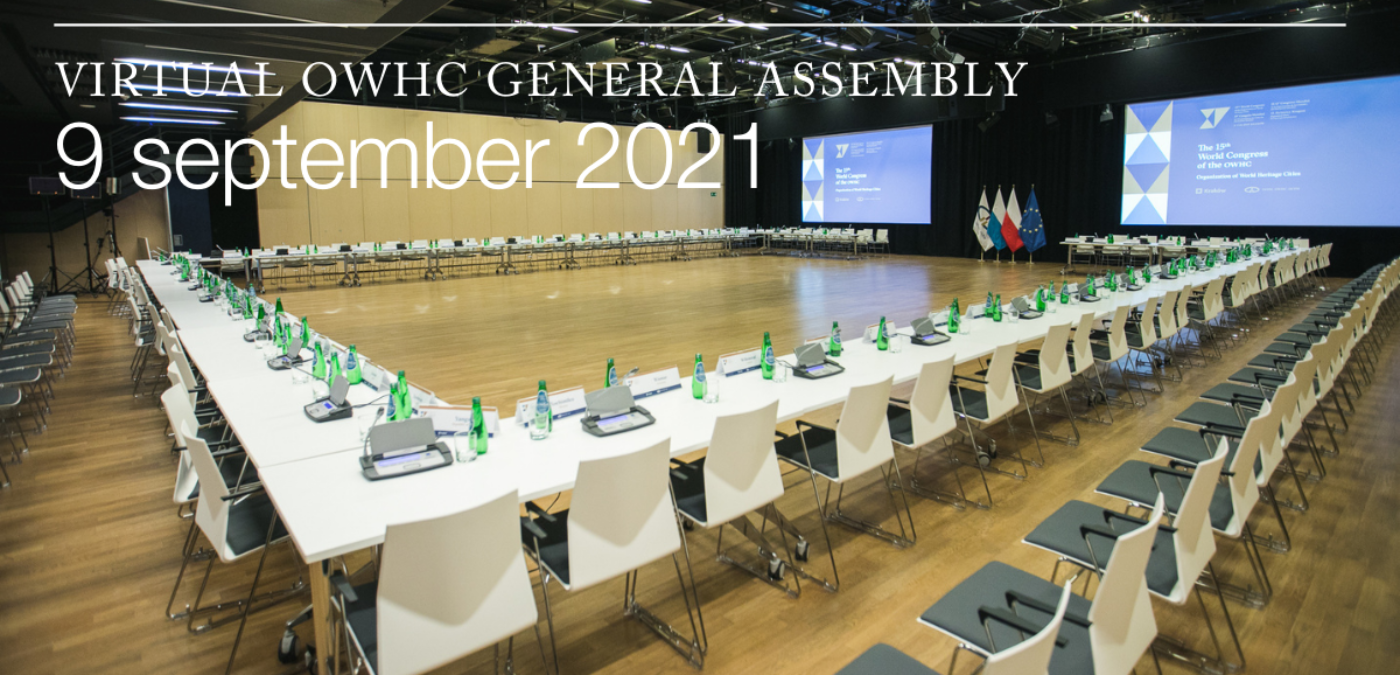 About
Mrs. Mayor, Mr. Mayor,
Mrs./Mr. Official representative of the Mayor,
I am pleased to invite you to the Special General Assembly of the members of the Organization of World Heritage Cities (OWHC) that will take place virtually on Thursday, September 9, 2021. The meeting will start at 8 a.m., Québec time (2 p.m. Paris time, 9 p.m. Seoul time) and will last for a maximum of 2 hours.
During the General Assembly, other than the customary administrative issues, the members of the OWHC will elect the next Secretary General of this Organization. In accordance with the General By-Laws, during a General Assembly, each member in good standing of the OWHC shall be entitled to one right to vote. The member's voting right is exercised personally by the Mayor or an elected representative from his municipality, or in exceptional cases by a non-elected representative from his municipal administration.
During the Assembly, we will also hold an Award Ceremony to announce the winning city of the 2021 edition of the Jean-Paul-L'Allier Prize for Heritage (see the section below to vote for your personal favourite!) and the 2 young winners of the International Video Production Competition.
The opening of registration for the General Assembly will start on August 9. Instructions to register as well as the complete agenda and preparatory documents for the General Assembly will be sent on the same date.   
I am looking forward to seeing you in September.
Yours sincerely,
Lee Minaidis
Interim Secretary General
---