Events
30th Solidarity Day of World Heritage Cities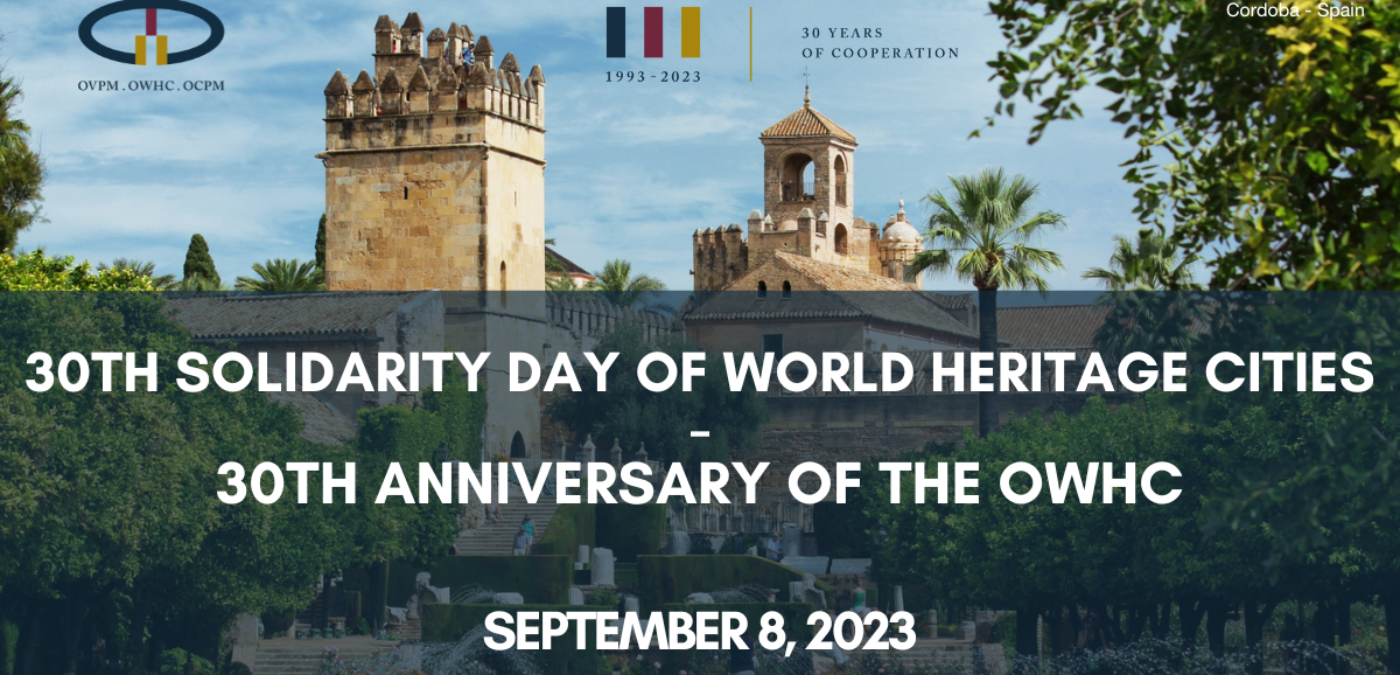 About
Celebrate the 30th Solidarity Day of World Heritage Cities with us!
Dear OWHC members,
We will be celebrating the 30th anniversary of the OWHC during the Solidarity Day of World Heritage Cities, on 8 September 2023.
Over these past 30 years, you have demonstrated your commitment and passion, contributing to the preservation and enhancement of World Heritage sites. Thanks to your efforts, these sites will continue to inspire present and future generations, and serve as bridges between cultures all around the world.
To mark this anniversary, we encourage you to organize activities and events in your cities. Whether you organize exhibitions, conferences, workshops or guided tours, these initiatives will highlight the value of our World Heritage.
We suggest you use the visual we've designed in tribute and recognition of these 30 years of cooperation, as a promotional tool for your September 8th activities:
30th Anniversary logo
Finally, we'd like to create a virtual 30th Anniversary community, and to this end invite you to share your activities on social networks by identifying the OWHC (@ovpm_owhc_ocpm) and using the hashtag #owhcsolidarityday. Please send us a list of the activities you'll be organizing on this special day to Mr. Jules Morel, Communication and Visibility Project Officer: [email protected], including photos, links and posters. Your participation will contribute to promoting the cultural diversity of our member cities.
We wish you a wonderful 30th Solidarity Day of World Heritage Cities!
The General Secretariat
---