Capital of the Alpes-Maritimes department on the Côte d'Azur
Nice, Winter Resort Town of the Riviera
Reflects the diverse cultural influences of the winter residents from the middle of the 18th century
Location and site
Nice, located on the Mediterranean, at the foot of the Alps, near the Italian border, in the Provence-Alpes-Côte d'Azur region, reflects the development of a city devoted to winter tourism, making the most of its mild climate and its coastal situation, between sea and mountains.
Registration criteria
Criterion (ii)
Historical reference
From the mid-18th century, the site attracted growing numbers of aristocratic and upper-class families, mainly British, who developed the habit of spending their winters there.
In 1832, Nice, then part of the Kingdom of Sardinia, set up the "Consiglio d'Ornato" which drew up a city planning scheme and architectural requirements designed to make the city attractive to foreigners. Thus, the "Camin dei Ingles", a modest path that had been created along the coastline by British winter visitors in 1824, subsequently became the prestigious Promenade des Anglais.
After the city was ceded to France in 1860, and thanks to its connection to the European rail network, an increasing number of winter visitors from all countries flocked to the city. This led to successive phases of development of new districts beyond the medieval old town.
The diverse cultural influences of the winter visitors and the desire to make the most of the weather conditions and the coastal landscape have shaped the urban development and eclectic architectural styles of these districts, contributing to Nice's reputation as a cosmopolitan winter resort.
Photos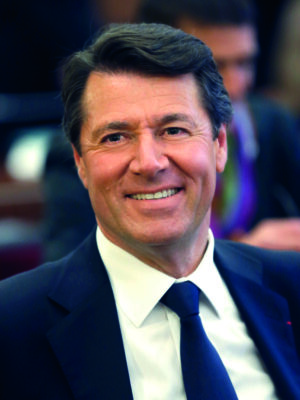 M. Christian Estrosi

Maire
Ville de Nice

Rue de l'Hôtel de Ville
Nice cedex 4, France


+33 4 97 13 20 20
[email protected]

M. Jean-Jacques Aillagon

Mission Nice Patrimoine Mondial
Mairie de Nice

Rue de l'Hôtel de Ville
Nice Cedex 4, France


M. Stéphane Morabito

Directeur du Patrimoine Historique, Archéologie et Archives
Ville de NiceVille de Nice / Métropole Nice Côte d'Azur

Rue de l'Hôtel de Ville
Nice cedex 4, France


+33 4 92 19 23 75
[email protected]