Workshop on the Cultural Tourism and Visitor Management Framework (CT&VM)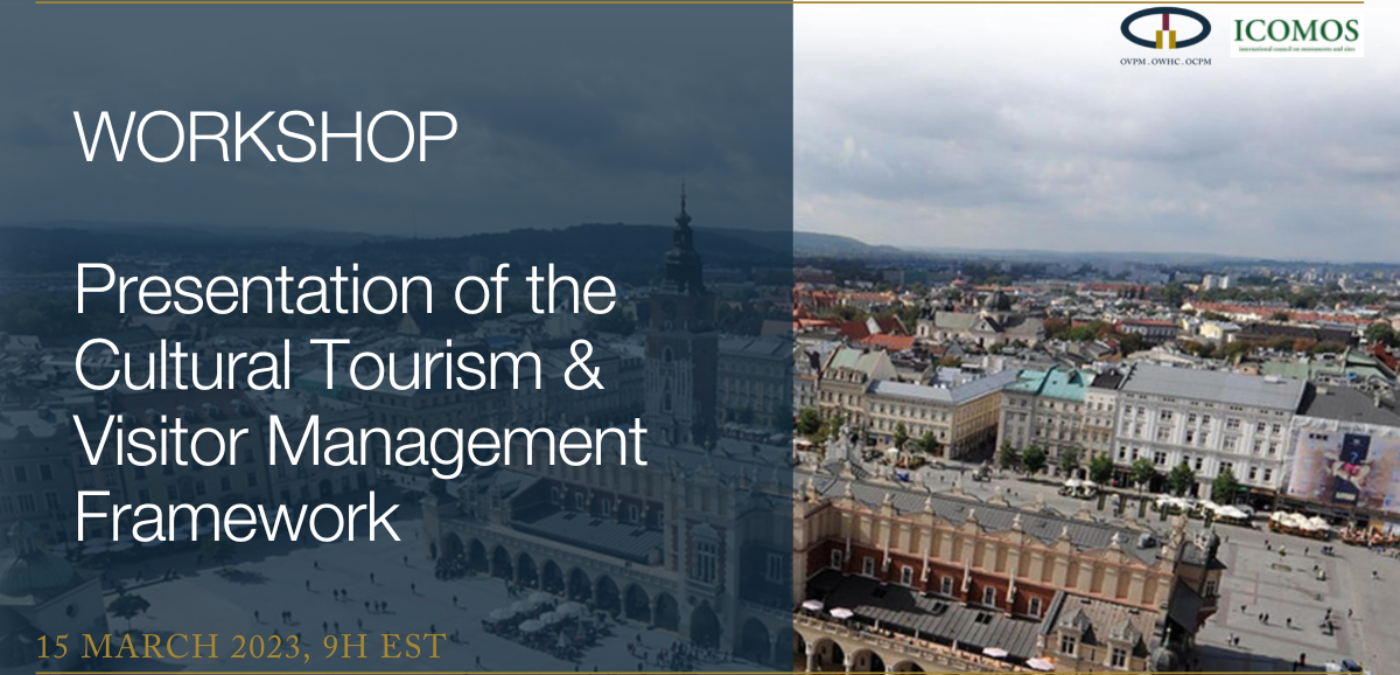 On 15 March 2023, at 9 a.m. EST, a workshop will be held virtually to present the results of the pilot phase and the final proposal for the CT&VM Framework elaborated by ICOMOS.
The CT&VM Framework proposal has been elaborated by ICOMOS-ICTC at the request of the OWHC. Five OWHC member cities participated as a pilot in the project: Cuenca (Ecuador), Vigan (Philippines), Krakow (Poland), Cordoba (Spain), and San Antonio (United Stated of America).
The CT&VM Framework is proposed as a self-assessment tool developed in partnership between the two organizations; which may be used as a strategic asset to aid the local authorities in identifying target outcomes and actions for the establishment of policies and operational strategies.
To confirm your attendance to the launching workshop, please send us an email at : [email protected]