THE OWHC-AP REGIONAL SECRETARIAT SUCCESSFULLY HOSTED THE 2022 H!GH HERITAGE HAND-IN-HAND CAMP!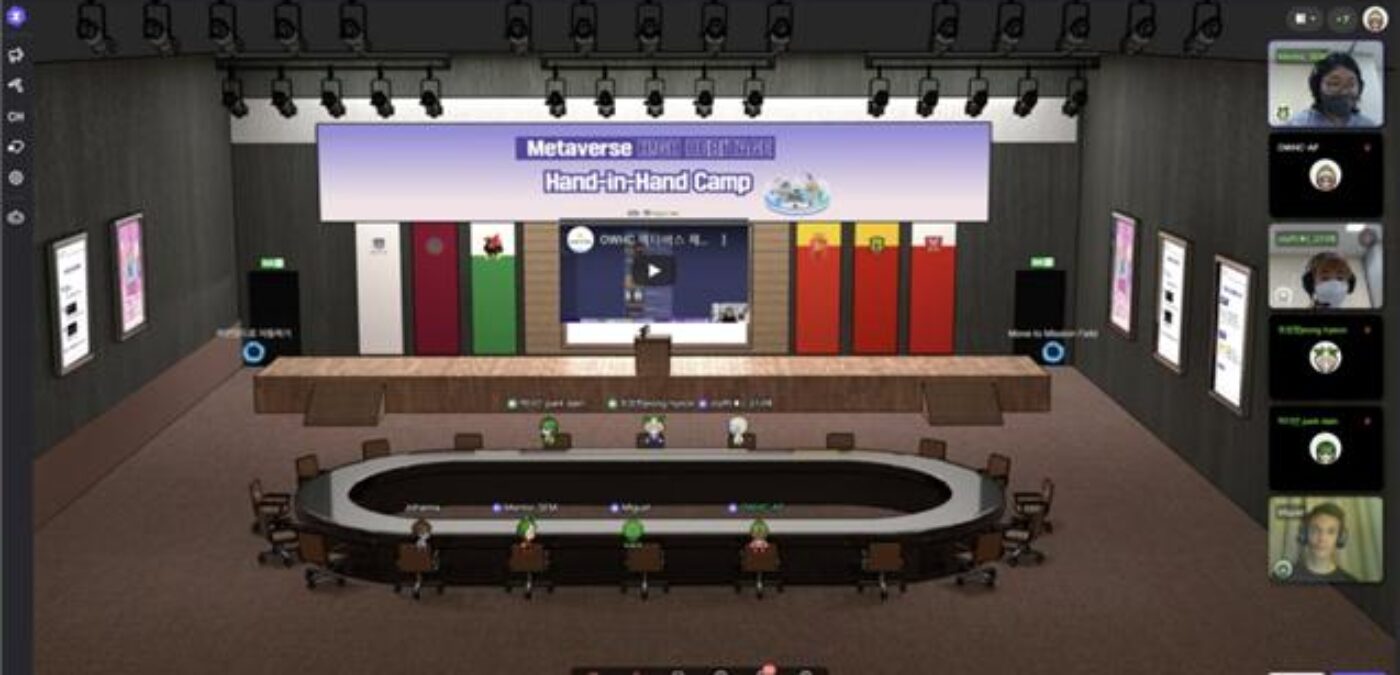 The OWHC-AP Regional Secretariat, located in Gyeongju, Republic of Korea, completed on the fouth its Metaverse Hand-in-Hand Camp for high school students from across the globe.
The OWHC-AP Regional Secretariat has annually hosted the Hand-in-Hand Camp where high school students gather with their love for World Heritage and World Heritage Cities. Since 2015, it has been held every summer in the World Heritage Cities such as Gyeongju or Gongju. This year, it was held on a metaverse platform for three (3) days between August 2nd and 4th to avoid various pandemic, temporal, and spatial constraints.
On the first day of the Camp consisted of various games such as an escape room, a walk through a maze, to help the participants could develop an initial state of friendship. The students visited the six (6) Regional Secretariats in a virtual environment on the second day to explore each region's prominent World Heritage Sites. Based on the knowledge acquired, the youths created plans with their fresh proposals on how use and promote World Heritage, while creating contents such as card news and posters for the purpose. All of these were exhibited and presented on the final day of the Camp.
In conjunction with the Camp, the OWHC-AP will hold the "H!GH Heritage: World Heritage that I build," a metaverse Map Making Competition, in October. High school students interested in this Competition can apply for participation between August 12th and September 12th, after which they can submit their contents by October 16th.
The H!GH Heritage ZEP map constructed for this Camp will be remain open to public to serve as an educational venue where the participants in the Camp and in the Map-making Competition, and other youths interested in World Heritage can learn more about World Heritage and creating a metaverse map.