Notice of candidacy: position of Secretary General of the OWHC. Open internationally.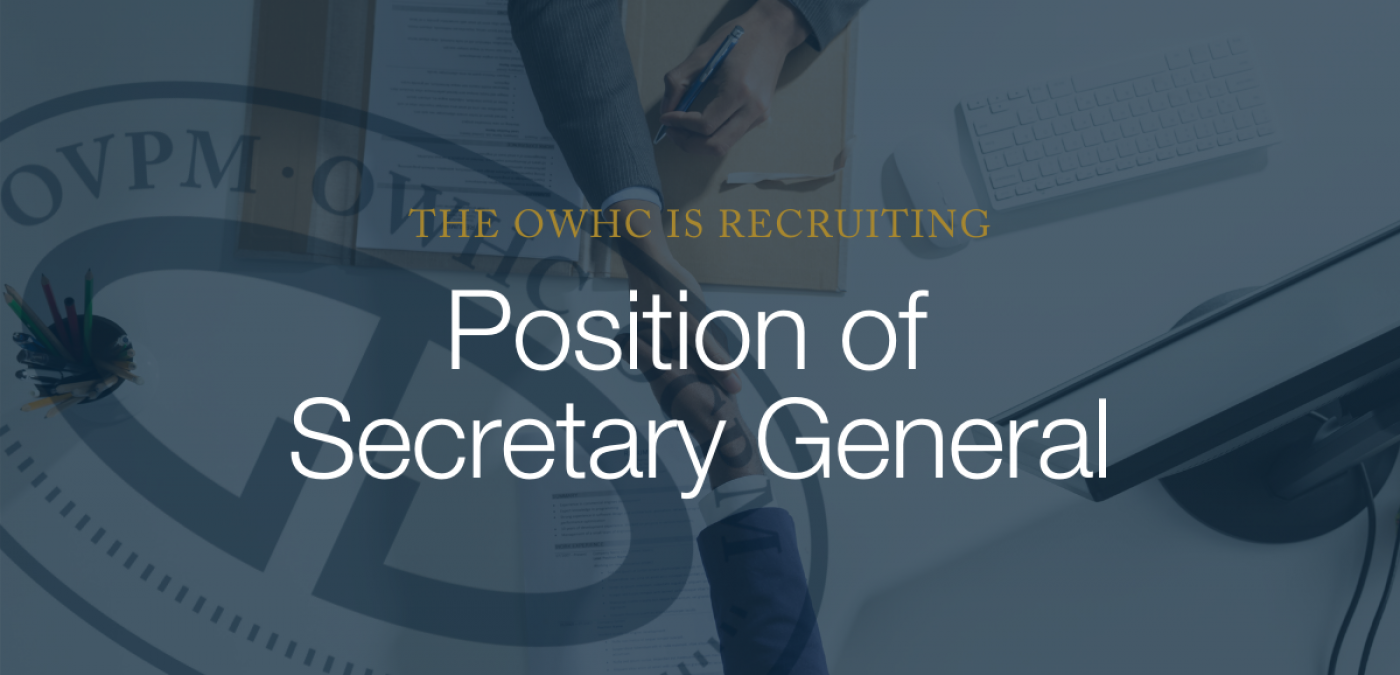 The call for candidacies in Canada is now over. This call is open to anyone who wants to apply for the post.
The Organization of World Heritage Cities (OWHC) is looking for a Secretary General.
The OWHC is looking for a leader whose main objectives will be to develop and maintain strong bonds among World Heritage Cities and partner organizations, increase the OWHC's membership, develop a fundraising strategy and represent the interests of the organization around the globe.
Candidates selected for an interview will be contacted in May 2021. These selected candidates will be invited for an interview by the OWHC Board of Directors, which will take place virtually late Spring, early Summer. The Board of Directors will select, among the applicants, three (3) candidates to be proposed to the OWHC General Assembly. These candidates will be invited to the World Congress and General Assembly of the OWHC to be held in Québec City from 7-10 September 2021. The travel expenses of these candidates will be covered by the OWHC.
For all applicants: the deadline to submit your candidacy is 16 April 2021. This application must be sent exclusively to Ms. Andréanne Charest: [email protected]. Any questions related to the post and the submission of candidacies must also be sent to Ms. Andréanne Charest.
Please find below the details of the notice of candidacy and position of Secretary General:
Notice of candidacy