Cordoba begins the celebrations for the 25th anniversary of the inscription of its historical center on the World Heritage List
Cordoba, Spain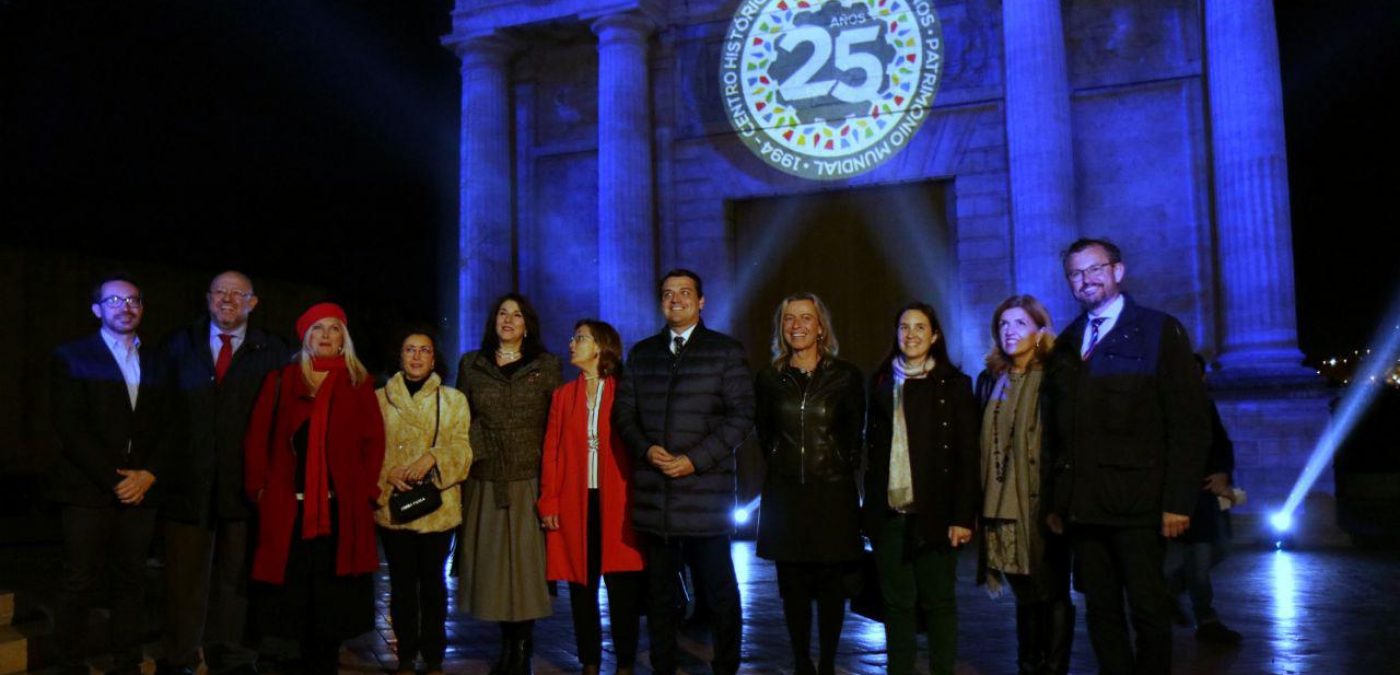 Last Thursday the starting signal was given to the commemoration of the 25th Anniversary of the inscription of the Historic Center of Córdoba on the UNESCO World Heritage list.
The celebration consisted of an institutional act, in the Hall of Mosaics of the Alcazar de los Reyes Cristianos, with the intervention of the Delegate of the Historic District, Laura Ruiz, and the Mayor of Córdoba, José María Bellido, who read the institutional statement in Name of all political groups of the municipal corporation. Subsequently, a video mapping was projected at the Puerta del Puente and the events ended with a concert by guitarist Vicente Amigo inside the Mosque-Cathedral of Córdoba, an act that united three statements of Humanity, that of the Mosque, flamenco and those of the Historic Center.
Throughout 2020, numerous awareness, education, heritage, cultural and tourist activities will be carried out to celebrate this 25th anniversary.
The inscription of the Historic Center of Cordoba in the World Heritage list took place during the 18th session of the UNESCO General Assembly, which took place from December 12 to 17, 1994 in Phuket (Thailand). "The Committee approved the extension of the existing registration of the Mosque-Cathedral of Córdoba to include its surroundings and assumed the suggestion made by the Delegate of Spain, Jesús Viñuela González, General Director of Fine Arts and Conservation and Restoration of Cultural Property, to adopt the name of "The Historic Center of Córdoba".