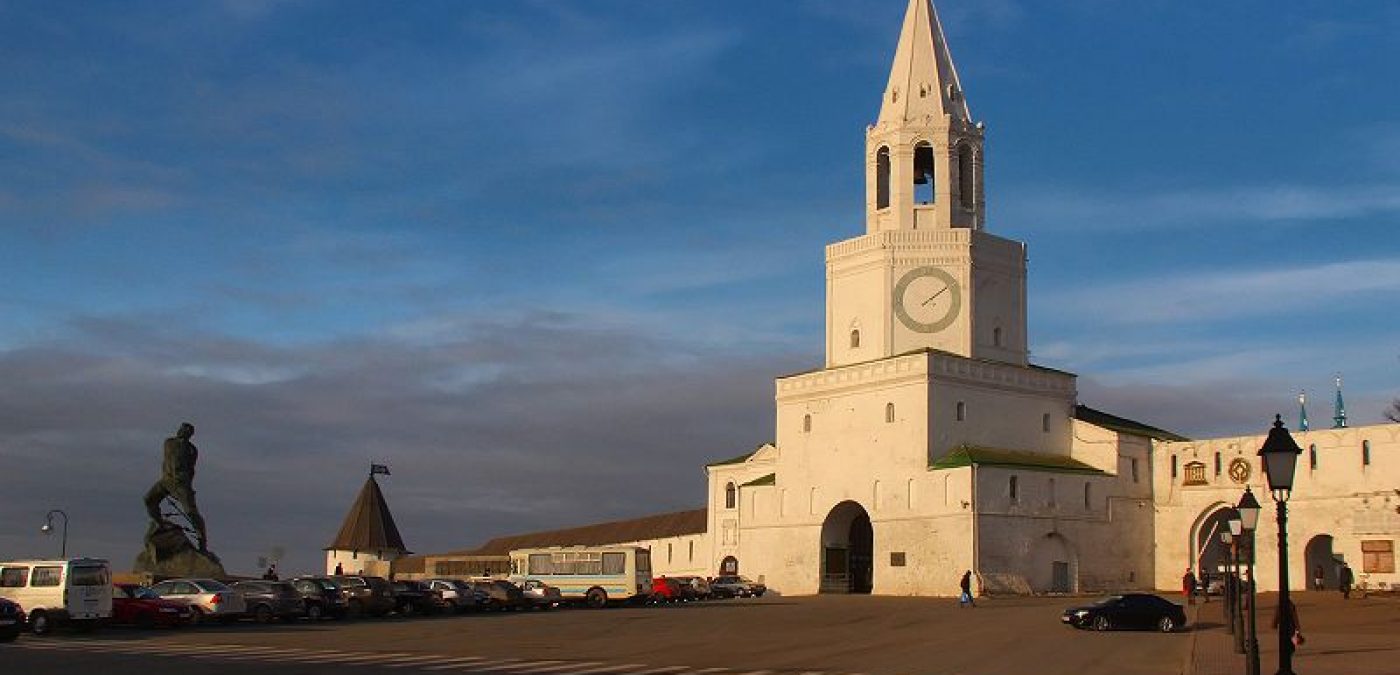 "Wonderful Eurasia": Cultural Heritage Through the Eyes of the Youth
The international video contest "Wonderful Eurasia" which was organized by Eurasian section of OWHC successfully finished. The aim of the contest was to promote cultural and historical heritage sites of Eurasian cities and their tourist opportunities.
The participants of the contest were young people living within territory of Eurasia. Pupils sent their works from May 3 to September 28, 2018. Then the contest committee consisting of experts in the field of cinema, tourism and advertising defined the winners.
The jury highly appreciated the work by Kseniya Rachkova from the city of Vologda. In her video called "Vologda – soul of the Russian North" a young film maker told about main places of interest of the city, and famous Vologda lace and even visited a factory that produces Vologda butter.
Adilya Mukharlyamova as a real film director was outside the camera's view, having provided the opportunity to perform to Bulat Salimov. The video "Kazan – a wonderful Russian city" acquaints the audience with the main place of interest of Kazan – architectural complex "Kazan Kremlin". The work was awarded the second place.
Jury was captivated by Elizaveta Rodina's sense of humor and ability to originally present traditional Chuvash places of interest. Her younger brother Yasha became an invited star of the video called "We are in Cheboksary" and helped sister to arrange a tour around the Chuvash capital.
Kazan will Host the Next Conference of Historical Cities
Kazan has won the right to host the XVII World Conference of the League of Historical Cities. This decision was made within the framework of the XVI Conference in Bursa, Turkey, on 7-9 September 2018. The Conference under the theme "The Impact of Globalization on Culture and Way of Life" gathered representatives of 40 cities from 29 countries.
8 cities, including Shiraz (Iran), Ballarat (Australia), Tainan (Taiwan), Chengdu (China), Yazd (Iran), Alba Iulia (Romania), Hebron (Palestine), and Kazan (Russia) fought for the right to hold the XVII conference. Each city has prepared a presentation. After watching, the Board of Directors of the League of Historic Cities adopted a decision on the conduction of the next conference in 2020 in Kazan.
The members of the League of Historic Cities are cities with unique culture, traditions and historical heritage. The organization includes more than 100 cities of various countries with a large number of outstanding buildings, architectural monuments, attractions and historical sites. Among the members of the League are Vienna, Rome, Paris, Krakow, Istanbul, Jerusalem, St. Petersburg, etc. Kazan has been a member of the League since 2001.
The organization develops and implements programs in the field of culture, history, art, science, and ecology. The organization's activities contribute to the development of various cultures, creative processes, innovation, preservation and reconstruction of historical and cultural heritage.