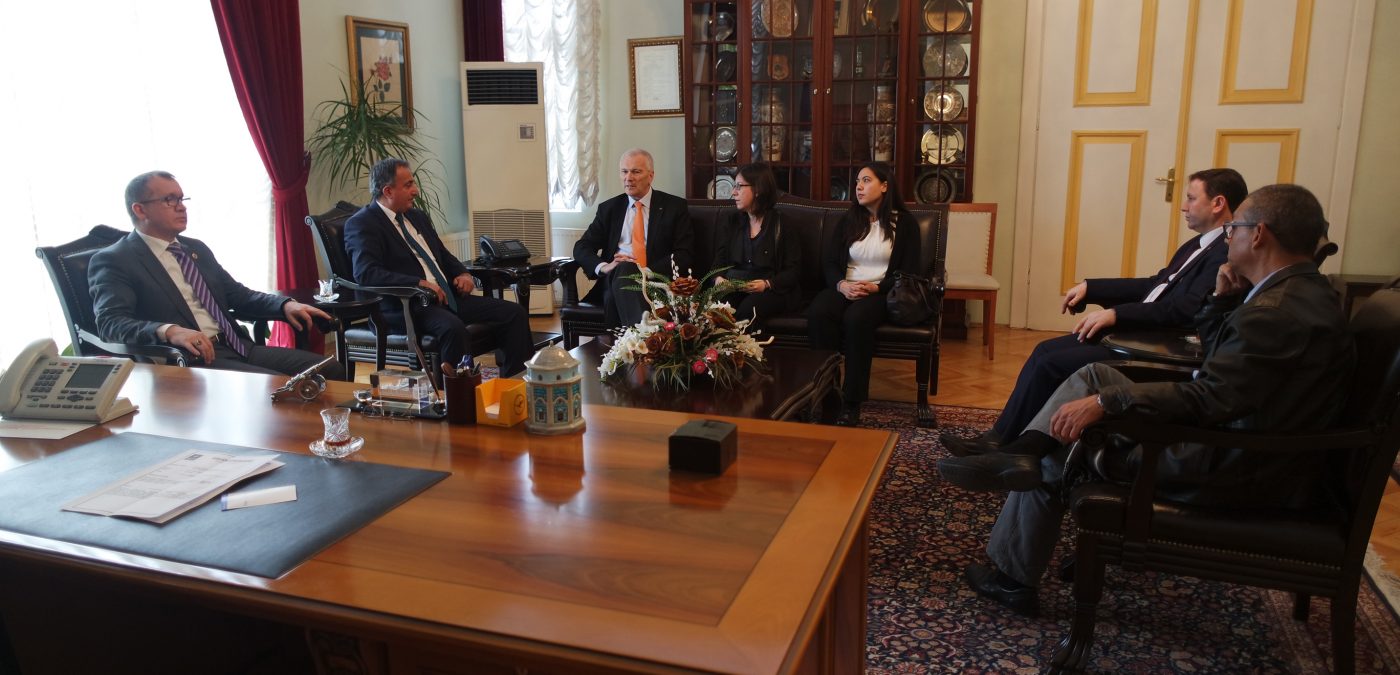 Following the meeting of the Board of Directors of the OWHC held in Istanbul (Turkey) on March 14 and 15 2016, the city of Bursa invited the Secretary General Denis Ricard to visit their city. Newly registered in 2014 on the UNESCO World Heritage List, where are located eight sites illustrating the birth of the Ottoman Empire, Bursa now wishes to actively be part of the OWHC. Mr. Denis Ricard was accompanied for the occasion by the architect Gerardo Corres of the city of Oaxaca (Mexico), elected on the new Board of Directors.
In addition to discussing the many activities and programs of the OWHC with two Deputy Mayors, Mr. Abdullah Karadag and Mr. Abdulkadir Karlik, the Secretary General had the opportunity to discuss at length with Mrs. Ayten Basdemir, Architect and Head of heritage in Bursa.
The Secretary General was greatly impressed by the city of Bursa and its rich heritage.

[[{"fid":"4530″,"view_mode":"colorbox","type":"media","attributes":{"height":"213″,"width":"320″,"class":"media-element file-colorbox"},"link_text":null}]]