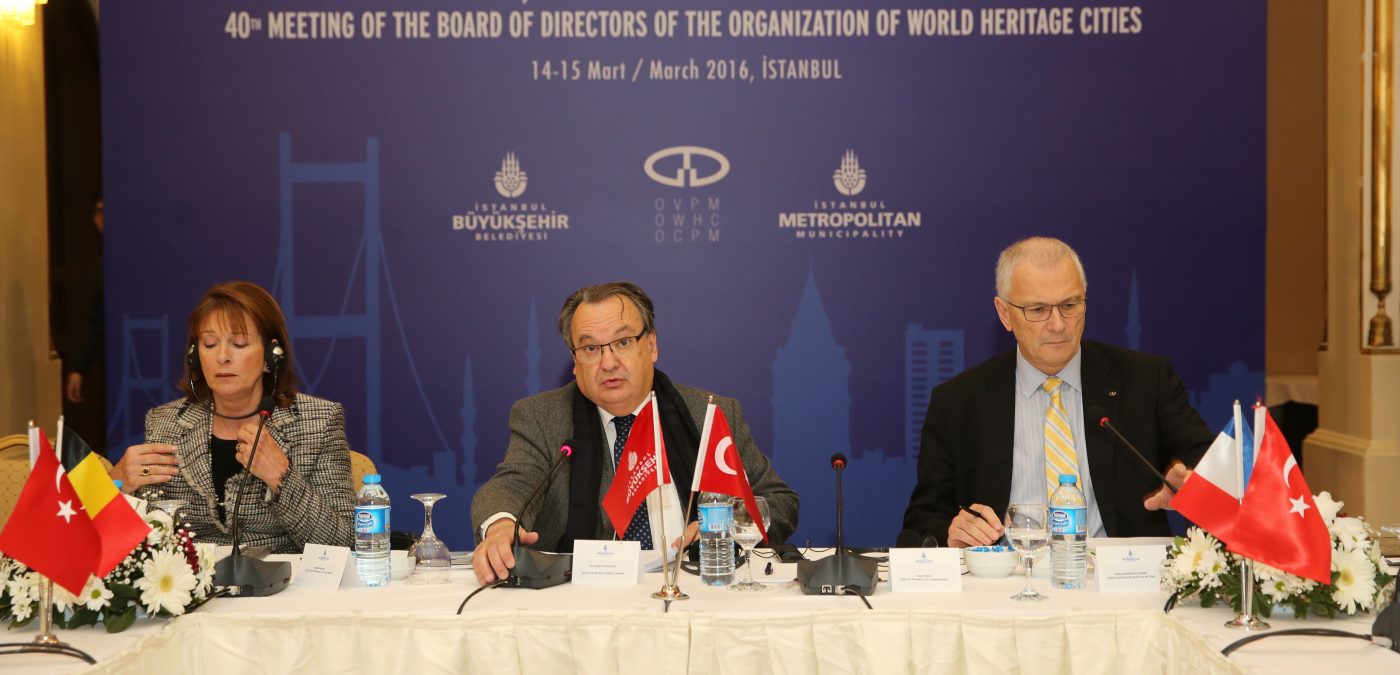 The first meeting of the Board of Directors of the Organization of World Heritage Cities (OWHC) for 2015-2017 was held on March 14 and 15, 2016 in Istanbul (Turkey). The eight cities elected to the Board of Directors of the OWHC for 2015-2017 were present, with Mr. Jean-Dominique Durand, representative of the President and Mayor of Lyon (France) Mr. Gérard Collomb, chairing the meeting.
In addition to the updates of the ongoing OWHC projects and programs and the customary administrative issues, the members of the Board continued to reflect on the future course of the Organization and the means for its better promotion. In that sense, concrete proposals and actions were suggested by the General Secretariat to the Directors and it was decided to go forward with these. Representatives from Gyeongju (Republic of Korea) were also present and gave a first progress report on the preparation of the next World Congress of the OWHC to be held in their city in the Fall of 2017. A first draft of the official brochure of the Congress was also presented to the Board and was truly well received.
During their stay, the members of the Board had the exceptional opportunity to explore and admire many of the rich historical monuments of Istanbul, among others, the famous Galata Tower.
The OWHC wishes to thank the Mayor of Istanbul, Dr. Kadir Tobpas, for his generous hospitality as well as the Mayor's team for their impeccable organization of the meeting.

[[{"fid":"4528″,"view_mode":"colorbox","type":"media","attributes":{"height":"171″,"width":"320″,"class":"media-element file-colorbox"},"link_text":null}]]