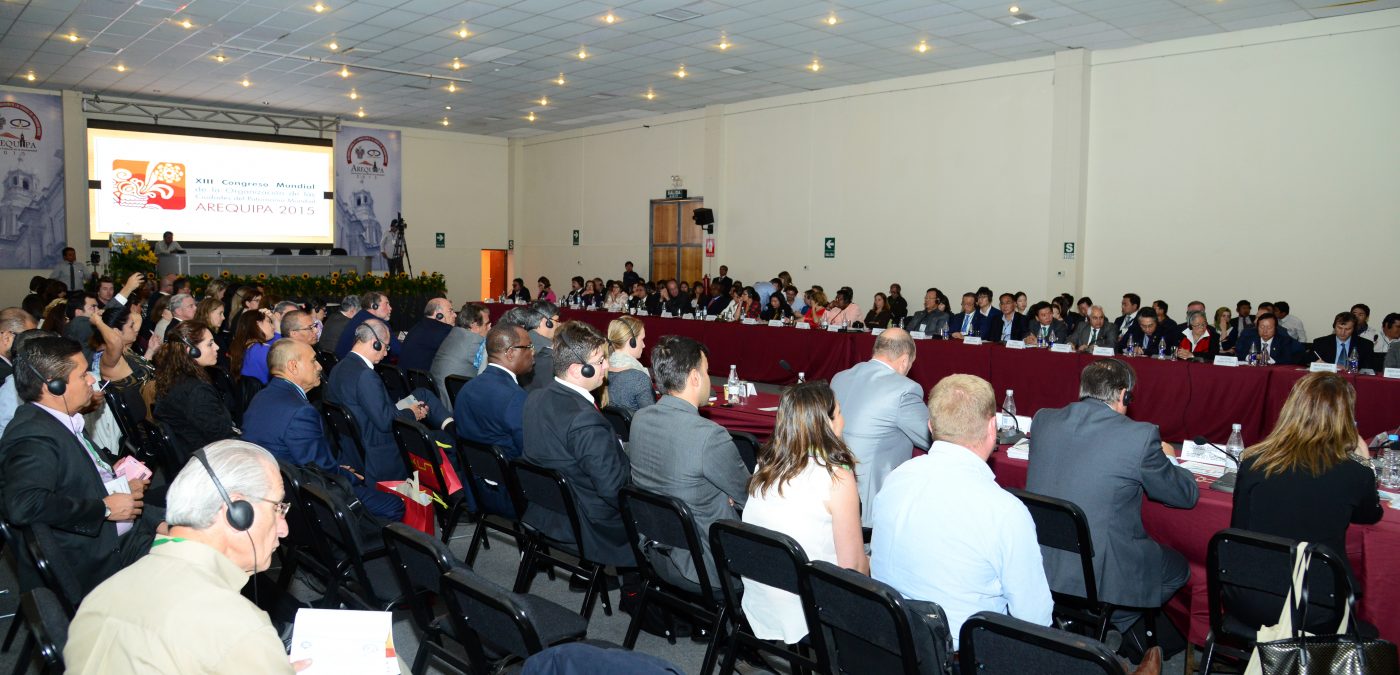 Friday November 6, 2015, a text carried by the Regional Secretariat of Southern Europe and the Mediterranean and prepared by the cities of Cordoba (Spain), Elvas (Portugal), Lyon (France), Quebec (Canada) and Sintra (Portugal) was pronounced during the General Assembly of the 13th World Congress of the OWHC.
The Arequipa Declaration condemns the current destructions and looting targeting properties recognized by UNESCO. It condemns also the use of heritage as a weapon of war between the Peoples.
This Declaration made on November 6th resonates with the deadly attacks of Paris that occurred on the 13th, one week later. Therefore, it is in a context of profound sadness that the OWHC publishes this declaration and reaffirms through the mayors that constitute it:
its solidarity towards the peoples who are the victims of these barbarous acts;
our pledge to support the efforts of the international organizations such as the UN and UNESCO, to defend the heritage of the peoples;
our commitment to defend peace and the universal values that make up the common good of Humanity.
You can read the entire Arequipa Declaration by clicking HERE