Project Mobility and Heritage. SRESM-OWHC
Cordoba, Spain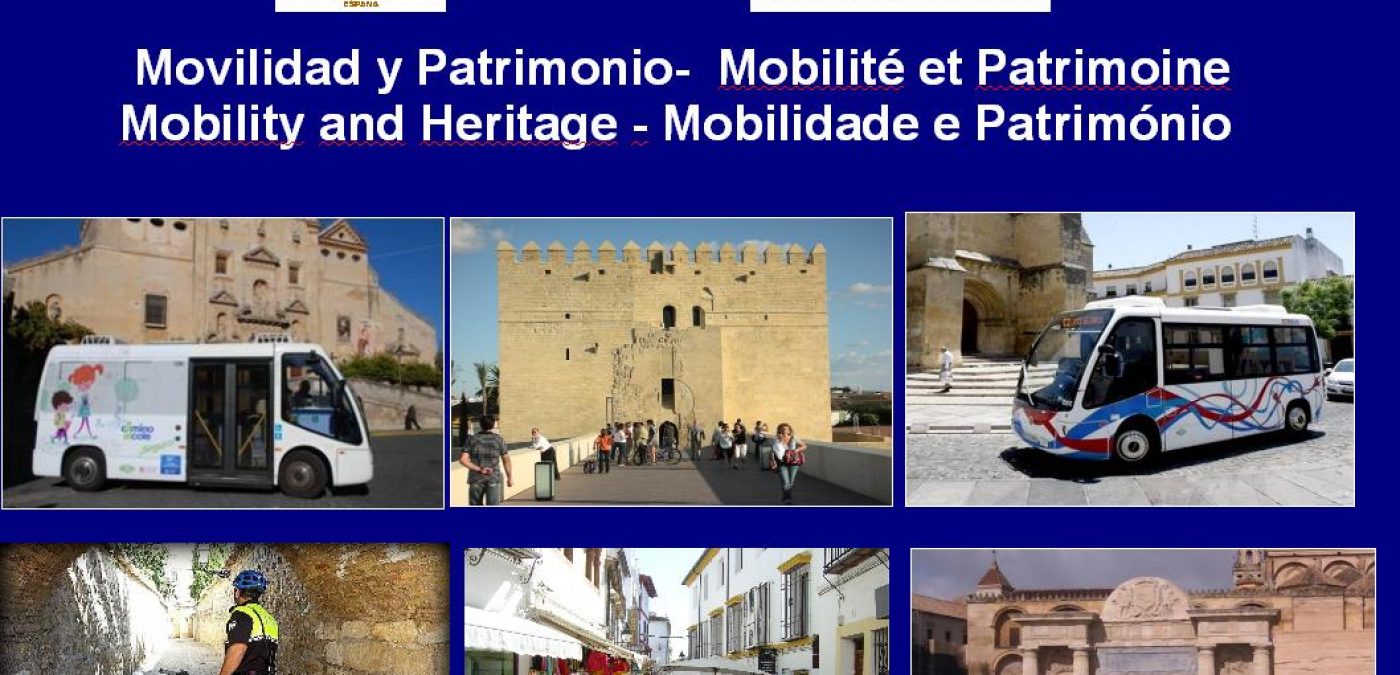 PROJECT MOBILITY AND HERITAGE. SRESM-OWHC
The 14th Regional Conference of the OWHC Southern Europe and Mediterranean Regional Secretariat (SEMRS), which was held in Córdoba (Spain) on 25-27 November, saw the launch of a new project addressing the subject of Mobility and Heritage; this will be coordinated by the person in charge of the Mobility Department at Córdoba Town Hall.
The importance of addressing mobility, owing to the cross-cutting nature of the issue, as well as accessibility, and their unavoidable interrelationship with heritage had already emerged from the Projects Meeting held in Granada (Spain) in April 2014, where the Accessibility and Heritage Project was concluded in the context of the forthcoming 14th Regional Conference.
Traffic and urban mobility have become more complex in recent decades. We have moved away from a traditional formula focussing exclusively on private motor traffic, restricting pedestrian-only access to just a limited number of streets, to a situation in which such pedestrianisation is viewed as an ensemble of measures for controlling flows in large urban settings, the overall aim of which is to facilitate access.
Pedestrianisation does not mean impeding members of the public in their attempts to reach all corners of the city by car, but rather helping a wide variety of citizens to use public spaces.
Interestingly, the outcome has less to do with physical environmental yardsticks (less pollution, less noise, less congestion and so on) than with other, more qualitative, issues: the need to create a safer city, with improved street furniture, a slower city and, as a consequence, a pleasanter place to inhabit for its residents.
In light of everything expressed above there cannot be the slightest doubt concerning the importance of heritage management for a city's mobility, and vice versa. And while we know that there is no such thing as a single solution and every city is different, it would be very interesting if all the cities making up this Regional Secretariat could work together to develop common strategies and catalogue examples of best practice that would provide us with paradigms and support.
We shall hold the first working session at the forthcoming Projects Meeting to be held in Angra do Heroísmo (Portugal), 17-19 March.
For more information, please contact to:
Antonio Valdenebro de la Cerda

Head of the Mobility Department at Córdoba Town Hall

Coordinator, Mobility and Heritage Project

Rafael Pérez de la Concha Camacho

Regional Coordinator of the Southern Europe and Mediterranean Secretariat