"My City, Our World Heritage" video competition – Awarding of prize in Valparaiso, Chile
Valparaíso, Chile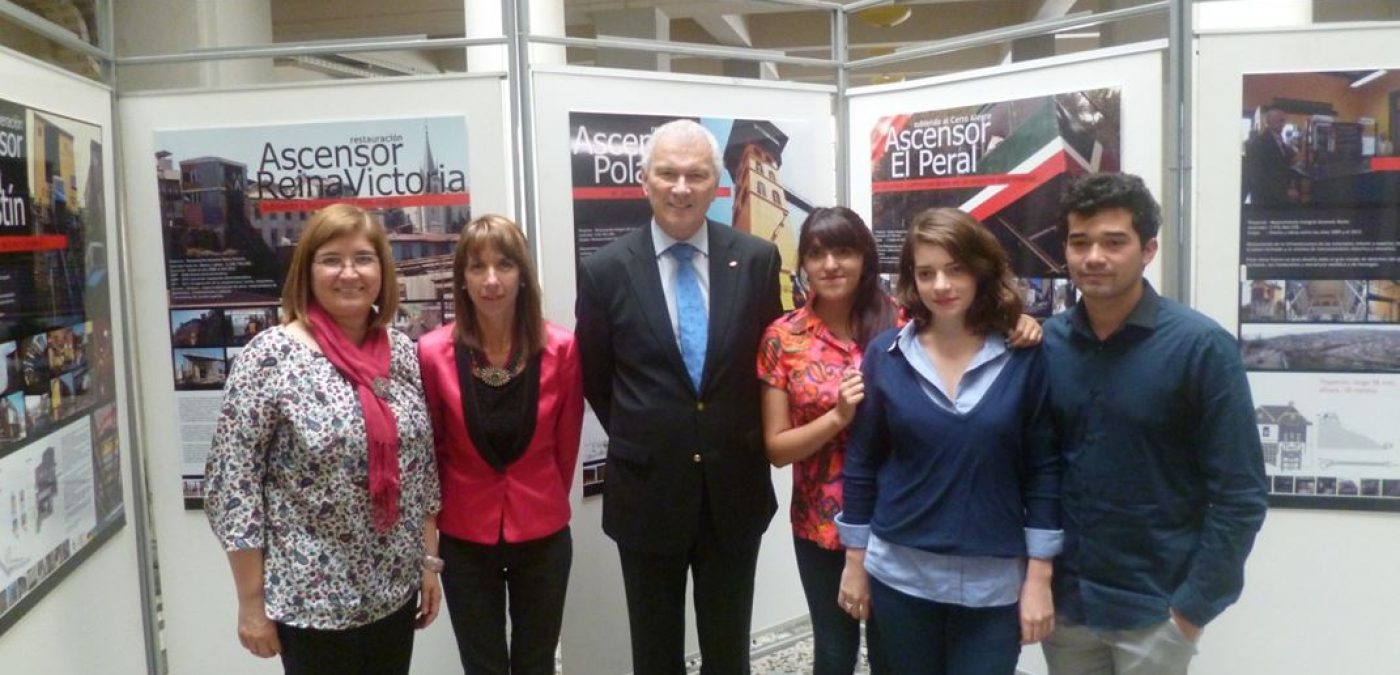 On February 25, 2014, during his visit to Valparaiso, Chile, the secretary general of the OWHC, Mr. Denis Ricard, went to the city hall in order to meet with Mr. Jorge Castro Munoz, mayor of Valparaiso, as well as the young winners in the 18-21 years category of the competition "My City, Our World Heritage".
At first, Mr. Nicolas Tabilo Sanhueza had been declared the winner. However, the latter decided instead to share his prize with other filmmakers who had also taken part in the competition and who helped each other. Messrs. Castro Munoz and Ricard therefore equally divided the prize for a total amount of $1,000 US among the participants.
Mr. Ricard mentioned "this competition of the OWHC was particularly interesting and pertinent. It made it possible not only to show the involvement and the interest of the member cities of the OWHC toward heritage, but it also gave a chance to the inhabitants of these cities to do the same".