Capital of the State of Michoacan.
Historic Centre of Morelia
Location and site
In central Mexico, at the foot of the western Sierra Madre, Morelia is 1,950 m. above sea level. Situated close to the agricultural valley of Morelia-Querendaro, it is on the hill beside which run two rivers.
Urban morphology
The orthogonal grid of Morelia, which dates to the second half of the 16th century, is at the same time well-adapted to the topography of the elongated hill and well-preserved. Its major axes, its numerous urban squares including the rectangular Zocalo esplanade, and its gardens create an open, airy ensemble with magnificent perspective views of the surrounding hills.
The city is constructed of pink stone. The sober landscape is enriched with the numerous Baroque facades of religious buildings, including the cathedral, the Santa Rosa Church, the las Monja Church and the Guadelupe Church. Although the majority of the monuments were erected in the 17th and 18th centuries, styles of earlier and later periods (the Middle Ages, the Renaissance and Neoclassicism) combine with the "Baroque Moreliano" style to create a harmonious unity reinforced by the numerous arcades; imposing towers and cupolas covered with azulejos dominate the ensemble.
Registration criteria
Criteria (II), (IV) and (VI) are cited. (Details not yet available.)
Historical reference
The settlement developed around a Franciscan monastery that was founded in 1537. The Piranda were already established in the region.
Morelia was officially founded as "Valladolid" by the Viceroy of New Spain, with the authorisation of King Philip II (1556-1598). Valladolid attained the status of a city in 1547.
In 1580, the seat of the wealthy Bishop of Michoacan, established originally at Patzcuaro, and the College of Saint Nicholas Obispo, founded in 1540, were transferred to Valladolid. There was rivalry between the old Amerindian capital of Patzcuaro and the new capital of Valladolid.
The colonial city was inhabited by wealthy property-owners and Indian neighbourhoods formed at its edges.
During the 17th and 18th centuries, a period of economic and cultural prosperity in Valladolid, a number of major architectural works were constructed.
At the beginning of the 19th century, the national movement that led to Independence in 1821 was consolidated in Valladolid, which possessed both intellectual and capital resources. The city was renamed after José Maria Morelos, one of its sons and a hero of Independence.
After a period of political turmoil and violence which did not spare Morelia, the restoration of the Republic in 1867 was followed by renewed economic and cultural growth.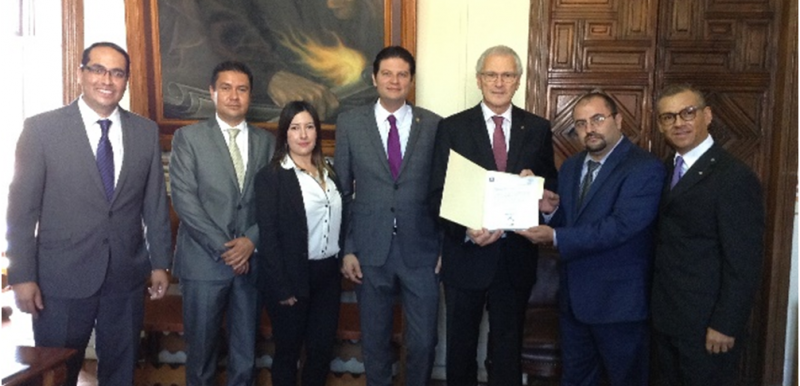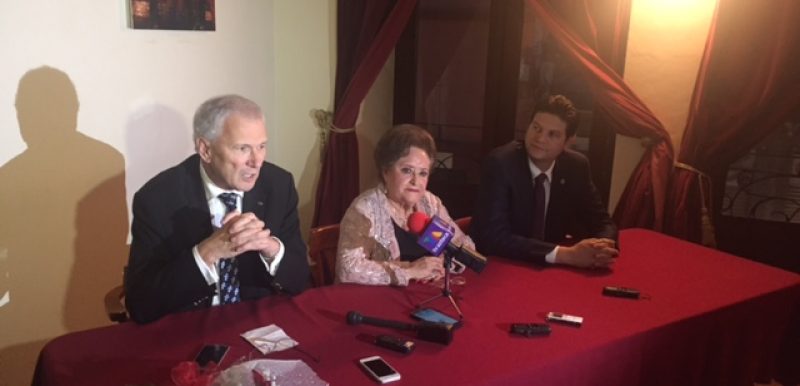 ---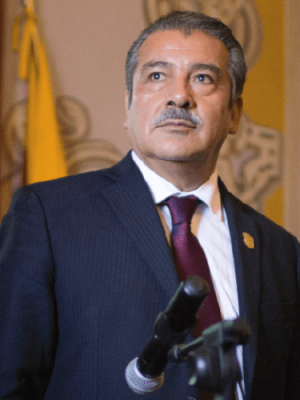 Prof. Raúl Morón Orozco

Presidente Municipal - Secretario de la Secretaría Regional de la OCPM para América central, el Caribe y México
Ciudad de Morelia

Calle de Allende No. 403, Centro histórico
Morelia, México
58000

(443) 312 08 63
[email protected]

Sra. Gauri Ivette García Medina

Coordinadora del Centro Histórico de Morelia | Coordinadora de la Secretaria Regional de la OCPM para América central, el Caribe y México
Gobierno Municipal de Morelia

Avenida Madero Poniente No 488, Centro histórico
Morelia, México
58000

(443) 312 08 63
[email protected]