City of the Prešov region in northest Slovakia
Bardejov Town Conservation Reserve
Location and site
The town of Bardejov is located in north-eastern Slovakia, on a floodplain terrace of the river Topľa near the Polish border. Due to its proximity to the major trade route that stretches across the Carpathian Mountains, from Hungary into Poland, Bardejov was able to develop into an important medieval town.
Urban Morphology
The town's surviving urban plan, with a regular division of streets around a spacious market square, is an indication of European civilization from the 13th to 14th centuries. Burghers' houses, dating from the first half of the 15th century, surround three sides of the square and document the highly developed burgess culture. The fourth side of the square is closed by the Roman Catholic Church of St. Giles, a three-naved Gothic basilica with a precious collection of eleven late Gothic altars. The Renaissance town hall occupies the centre of the square. The historic core of the town is encircled by the fortification system which was, at the time of its construction, one of the most advanced in Central Europe. The area of the town's historic core was declared a Town Conservation Reserve in 1950. Bardejov also has a well-preserved small Jewish suburb. This quarter, developed over the 18th century around a synagogue (1725-1747), still contains a unique set of surviving buildings from that era: a kosher slaughter house, some ritual baths, and a meeting building (Beth Hamidrash).
Registration Criteria
Criterion (iii): The fortified town of Bardejov provides exceptionally well-preserved evidence of the economic and social structure of trading towns in medieval Central Europe.
Criterion (iv): The plan, buildings and fortifications of Bardejov illustrate the urban complex that developed in Central Europe in the Middle Ages along the great trade routes of the period.
Photos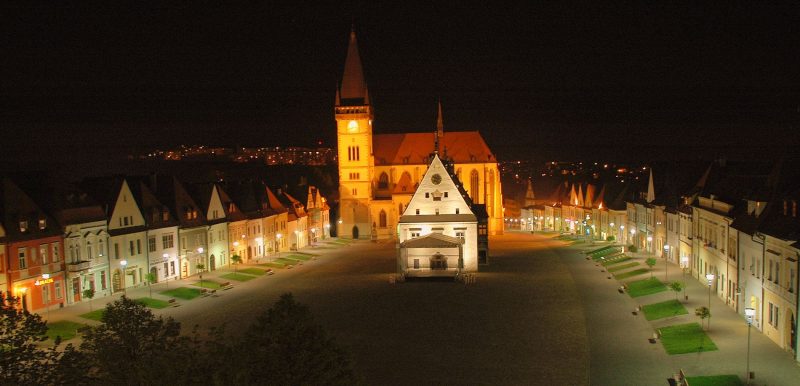 ---
Mr. Boris Hanuscak

Mayor
Mesto Bardejov

Radnicné Námestie c. 16
Bardejov, Slovakia


+421.54 4862122
[email protected]

Mr. Jiri Brejník

Foreign relation
Mesto Bardejov

Radnicne namestie 16
Bardejov, Slovakia


421544862177
[email protected]

Mr. Juraj Popjak

Head of the office
Mesto Bardejov

Radnicne namestie 16
Bardejov, Slovakia


421544862123
[email protected]